A new Hilton property is scheduled to open this June (2023) next door to Walmart and across Hwy 98 from Henderson Beach State Park. Tru by Hilton came onto the scene in 2016. It is geared toward a more techie/Millennial traveler. The hotel is being built by ADG (Architectural Design Guild) out of St. Louis, MO.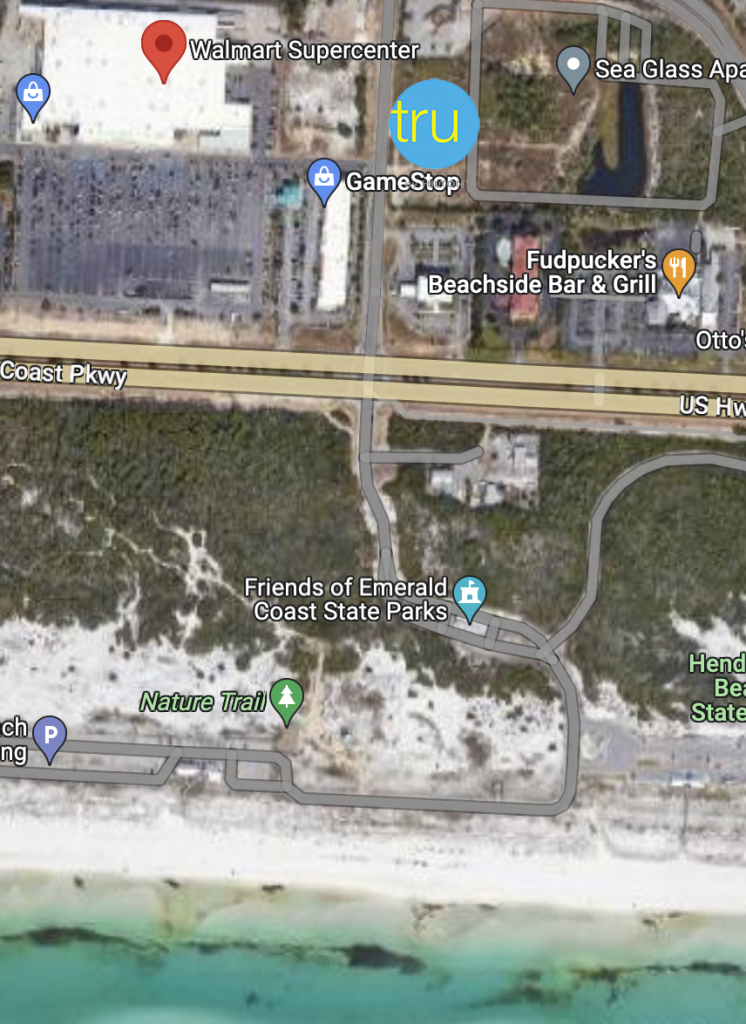 Tru is a modest-priced hotel for the Hilton Hotel family. It offers a very clean design with large windows. Rooms are not quite as big as a normal Hilton property but there are no closed-in spaces (such as closets) so the rooms appear open and airy. Free Wifi is available through the properties. Lobbies are designed into 4 areas. Spaces that invite guests to sit and visit. Noise-canceling booths for guests who want to sit in the lobby and do some work. There is a space for games like a pool table or foosball table. Lastly, a breakfast space. A continental breakfast is included in your stay. Breakfast includes Kellogg's cereals, a yogurt bar, toppings, bagels, and more. Lastly, Tru always creates a cool wall mural of the city or town where they are located. Oohhhhhh… Instagram!
Tru Destin rooms will be family-friendly. Some will include bunk beds for the kids. There will be two saltwater pools – indoor and outdoor, and a fitness center. Tru by Hilton will offer free parking. They will also have EV charging stations. Pet-friendly rooms are available. Area restaurants include The Back Porch and The Big Red Cafe. And last but not least, there are plans for a pedestrian footbridge to cross over busy Hwy 98 by this fall. This will ensure a safe walkover for families heading to and from the beach.
There are a few dates to remember:
March 21, 2023, is the PROJECTED soft opening date. 
June 8, 2023, is the scheduled ribbon-cutting ceremony. 
August 31, 2023, is the start date that Hilton is currently taking reservations for this property. 
Tru by Hilton, Destin is located at 150 Henderson Beach Road Destin, Florida 32541. 
Website: https://www.hilton.com/en/hotels/vpsruru-tru-destin/
It's always exciting to have a new hotel option in Destin. Especially one that is easier on the pocketbook than most other hotels. And, you really can't go wrong with Hilton, either. 
Let us know what you think! 
Ta-Ra!