Exciting news for Destin's food scene! Destin's Big Red Truck, which serves up some mean fish tacos, is now The Big Red Cafe.  That's right, The Big Red Cafe officially opened for business on Wednesday, June 15th. 
The Big Red Cafe is situated on the corner of Hwy. 98 and Airport Rd. in the old Destin Diner and Mary's Kitchen. The decor has stayed largely the same as when it was Mary's. They have made some modifications. They've replaced all of the chairs with new red ones. They have replaced the hostess stand with another 4-top table and chairs. There are also two huge rotating pie/cake savers on the bar counter featuring the day's fresh-made desserts.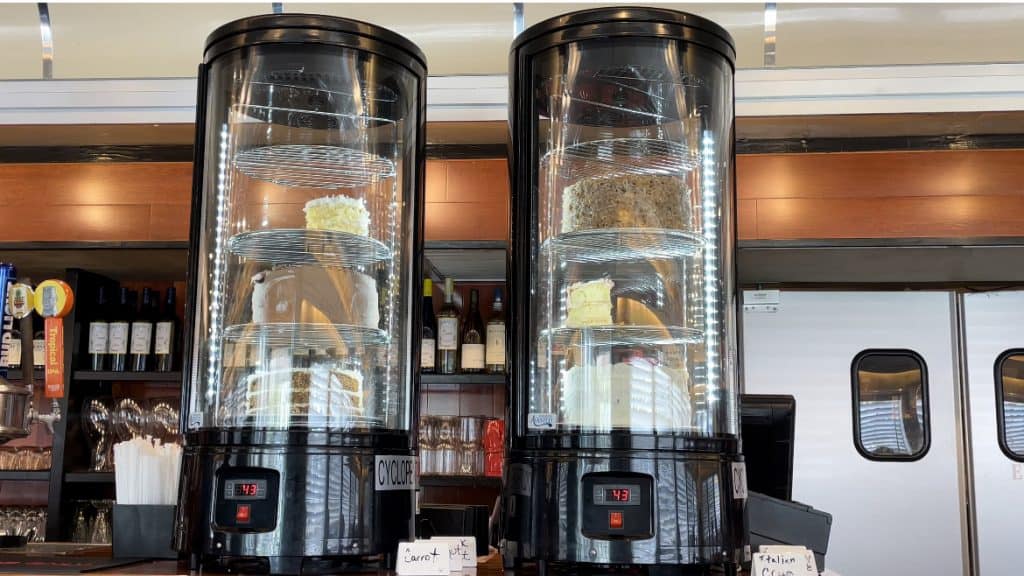 For fans of the Big Red Truck, you'll be happy to know that they still have their delicious signature fish, shrimp, and alligator tacos on the menu!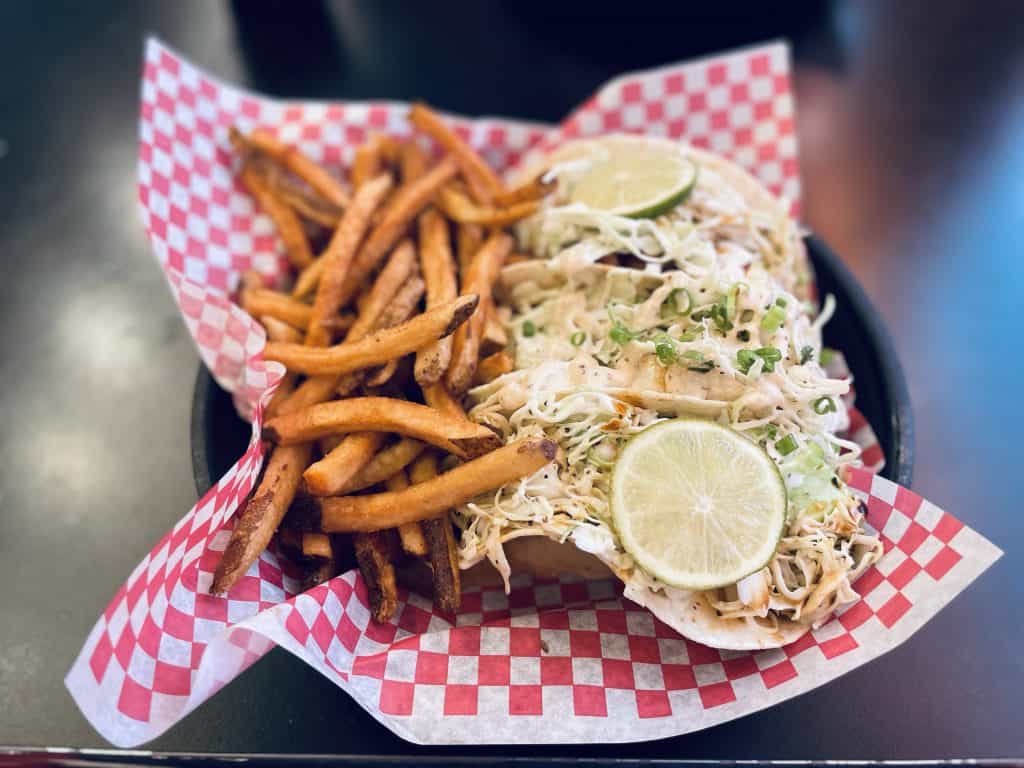 Only now, they've extended their menu and it does not disappoint! The cafe is offering "all-day" breakfast, plus an extended menu that includes burgers, sandwiches, baskets, and more.
If you go for lunch or dinner, start with one of their appetizers like fried pickles, alligator bites, or their deliciously light cheese curds.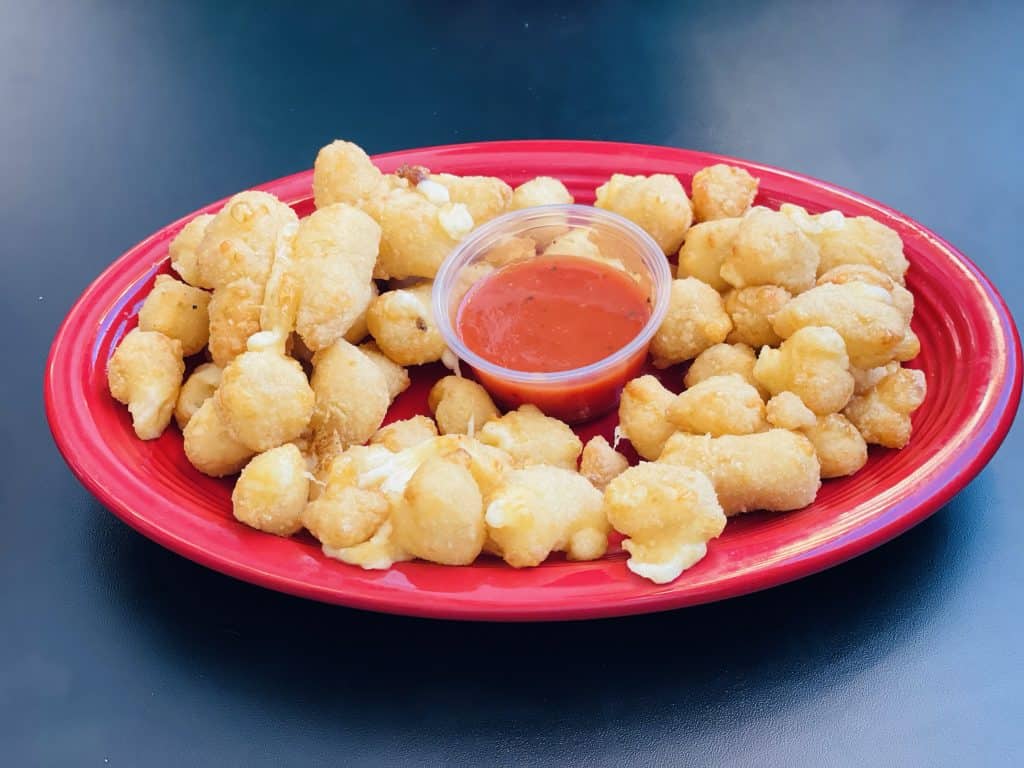 From 11 A.M. – 3 P.M. lunch diners have an extra "Lunch Additions" menu. This section includes a Chicken Parmasean sandwich, Crab Cake Sandwich, and a Prime Rib French Dip – which is a very nice twist on the thin sliced, standard French Dip.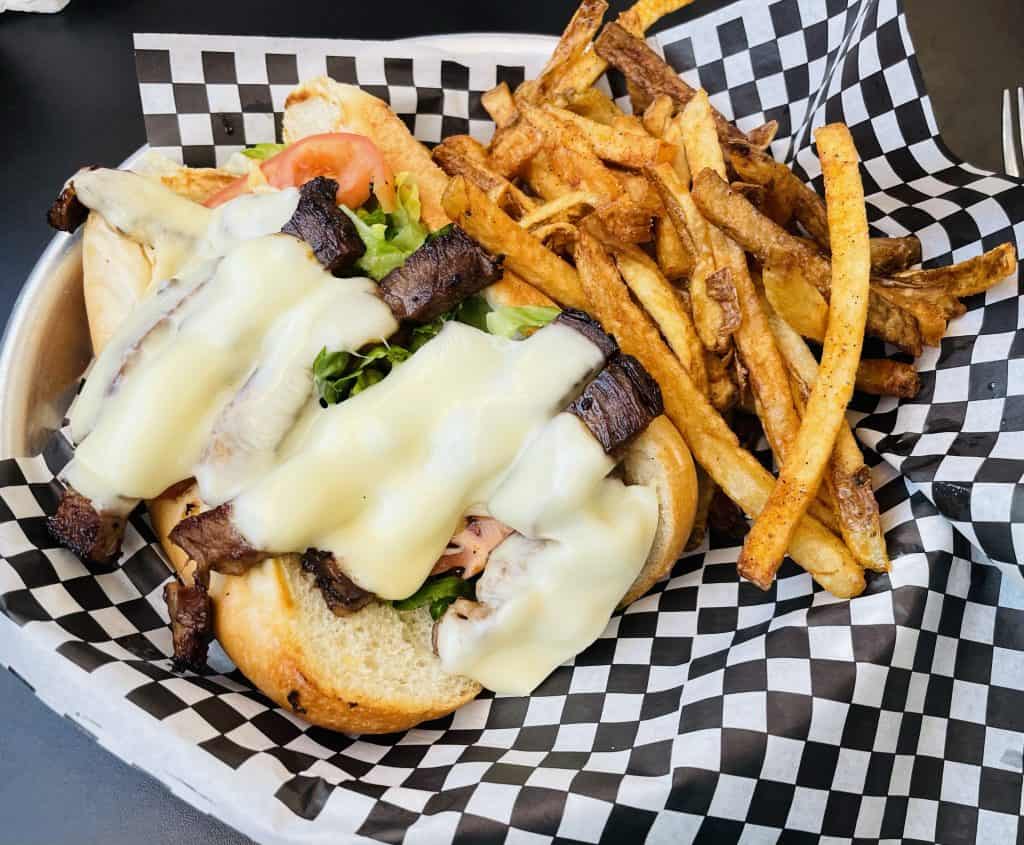 Make sure to check out their "Red Plate Specials" as well. These are diner favorites such as bbq, chicken fried steak, meatloaf, and bacon-wrapped tenderloin.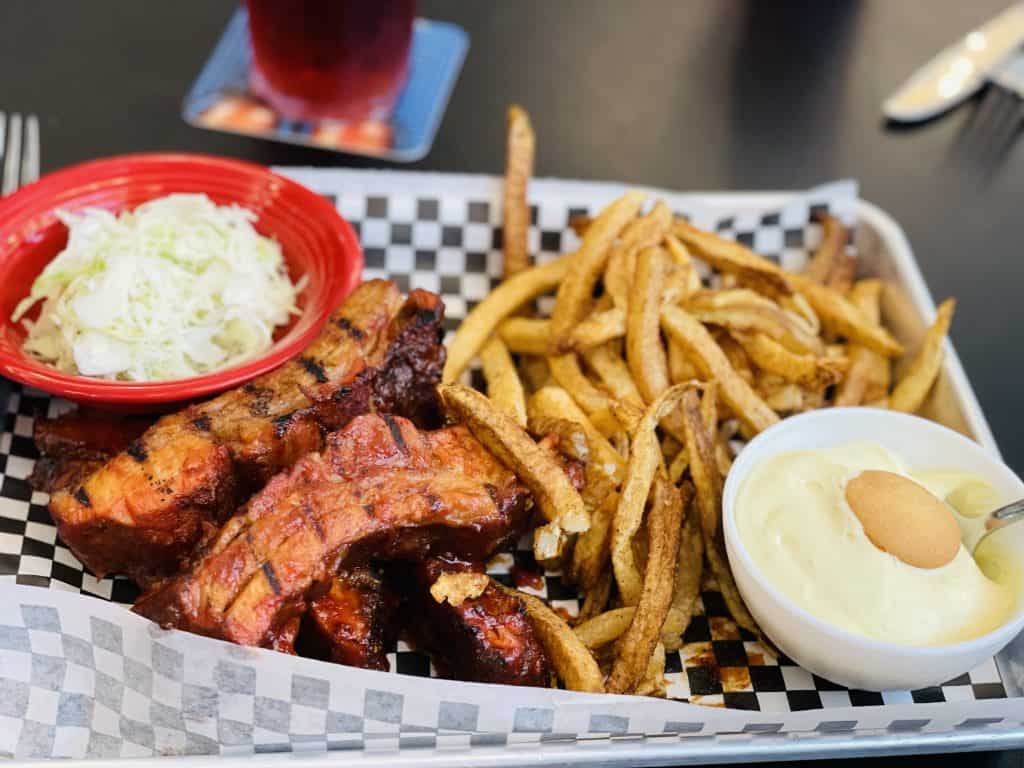 It's not all about the meat either! Vegan diners will be happy to know there are some tasty options for them as well!
Oh, and one more thing! Callahan's fans will be happy to know that the chef from Callahan's is now the chef at the Big Red Cafe! So expanding an already delicious menu AND bringing back a Destin favorite!
Are you hungry yet?? You can find a link to their full menu below. 
The Big Red Cafe is locally owned and operated by Casey and Jami Jones. They are open 8 A.M. – 8 P.M. Wednesday through Sunday and closed Monday and Tuesday. 
Address: 1083 Hwy. 98 E., Destin, Fl.
Phone: (850) 500-2233
Facebook: @BigRedDestin
As always, we hope you found this information helpful. It's always exciting when a new locally owned business arrives in Destin! Emerald Destin wishes them lots of luck and hungry appetites! 
Let us know if you have tried BIG Red Cafe and what are your thoughts and recommendations! We love to hear from you!
Ta-Ra!