A Destin area favorite is closing its doors after 3 years. 
Mama Clemenza's, located in Miramar Beach, has posted a message on its Facebook page stating that they are closing until further notice.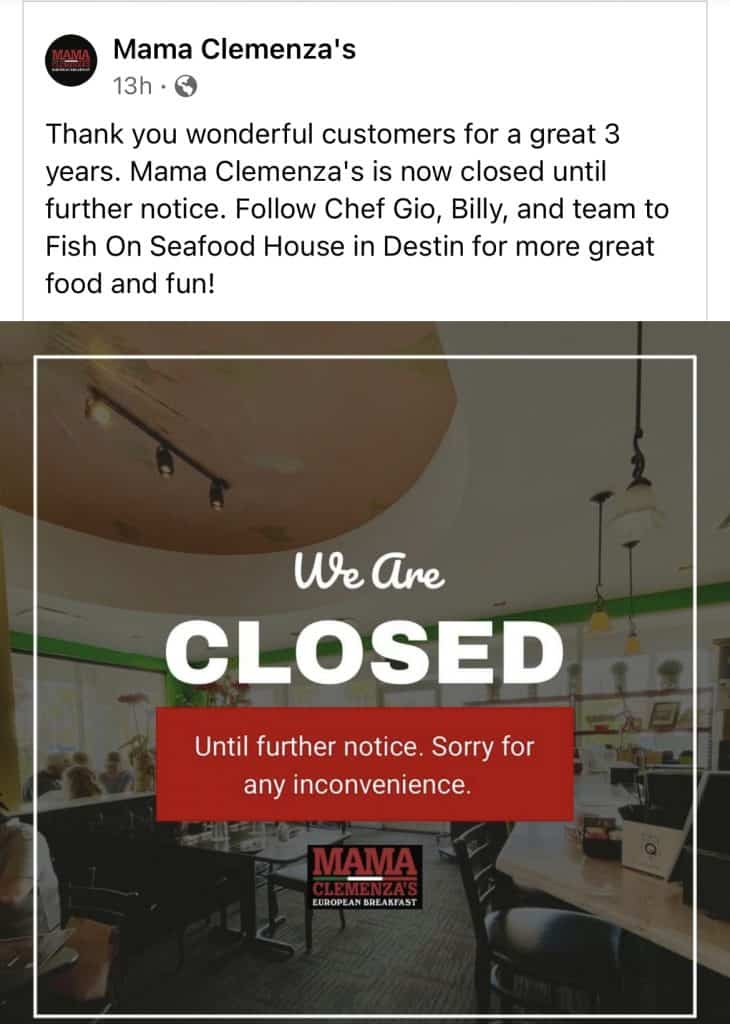 Famous for their breakfast and brunch, Mama Clemenza's never disappointed. The oranges drizzled with olive oil and sprinkled with sea salt and ground pepper was the right way to get your meal started. Duck Waffles were their specialty. 
As many customers loyal to Mama's know, business partners Chef Gio and Billy Dee opened up a new restaurant in Destin called Fish On in September of this year (2022). 
We are sad to see the closing of Mama Clemenza's but excited about their new adventure. On the upside, if you loved the Shrimp and Grits that they served up at Mama Clemenza's, you'll find the same dish on the menu at Fish On!
Ta-Ra!