Yes, you read that correctly! Fish On is the new DELICIOUS seafood restaurant that is a must-try for everyone.  Located in the old Callahan's building, Fish On opened in late September (2022) and is a perfect addition to Destin's foodie scene. The food is fresh and the atmosphere is casual, laid-back, and beachy.  
Chef Giovanni Filippone (Seasons 5 & 17 contestant on Chef Gordon Ramsey's Hell's Kitchen)  and his Mama Clemenza's partner, Billy Dee along with friend Jerry Zick came up with the concept when they heard that Callahan's was closing. They said they jumped at the opportunity and location.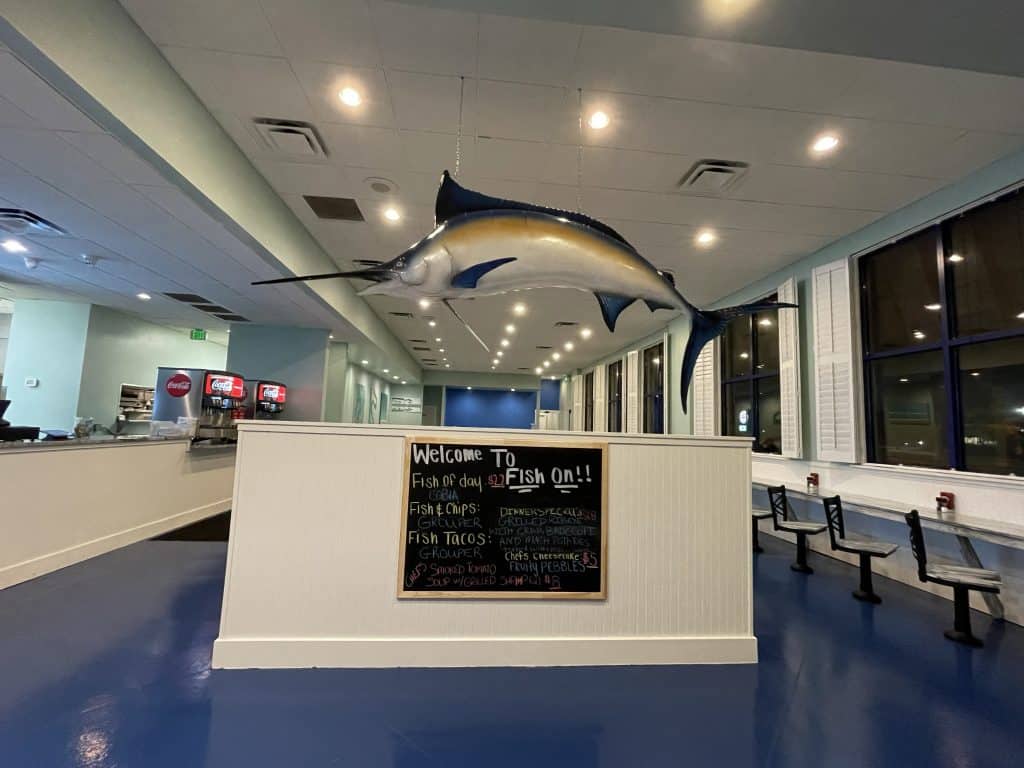 The inside has changed quite a bit from when Callahan's occupied the space for 30 years. The inside is open and inviting. The palate is coastal. 
Walking into Fish On, customers are greeted by a very large marlin and the "Specials" board. 
Garage doors open onto a patio area where customers can sit at picnic tables if they so choose.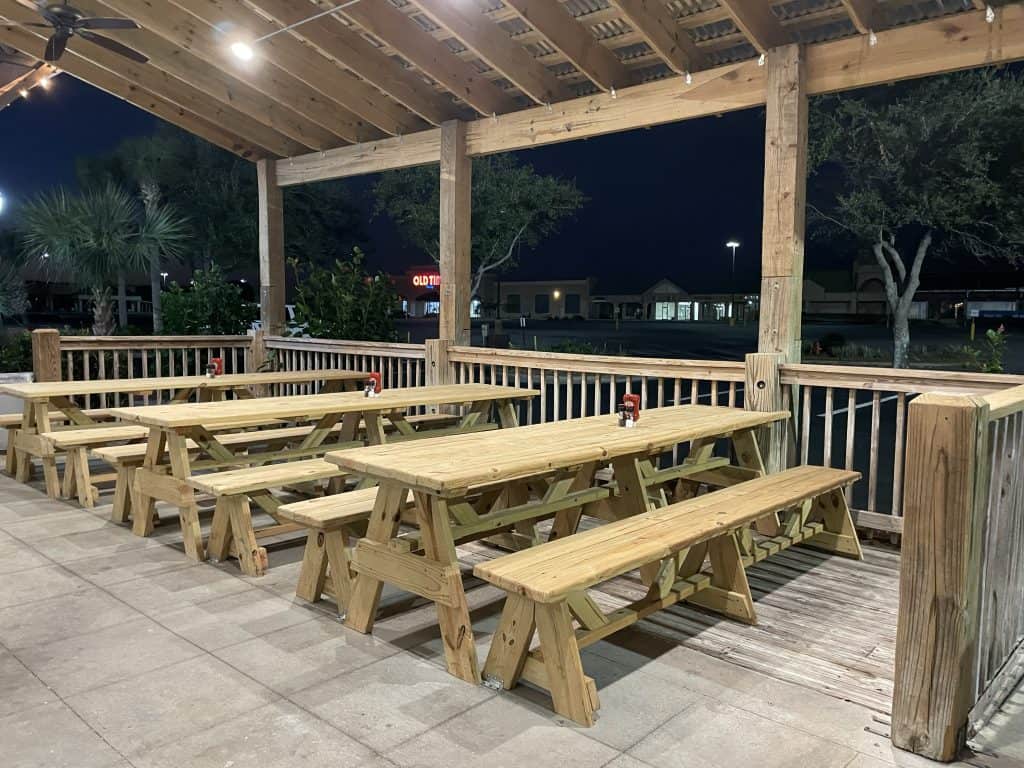 Long bleached driftwood-colored tables and stools line the windowed wall. Bench-style seating occupies the rest of the restaurant. Parties of all sizes will find it easy to find a spot to sit and enjoy their meal.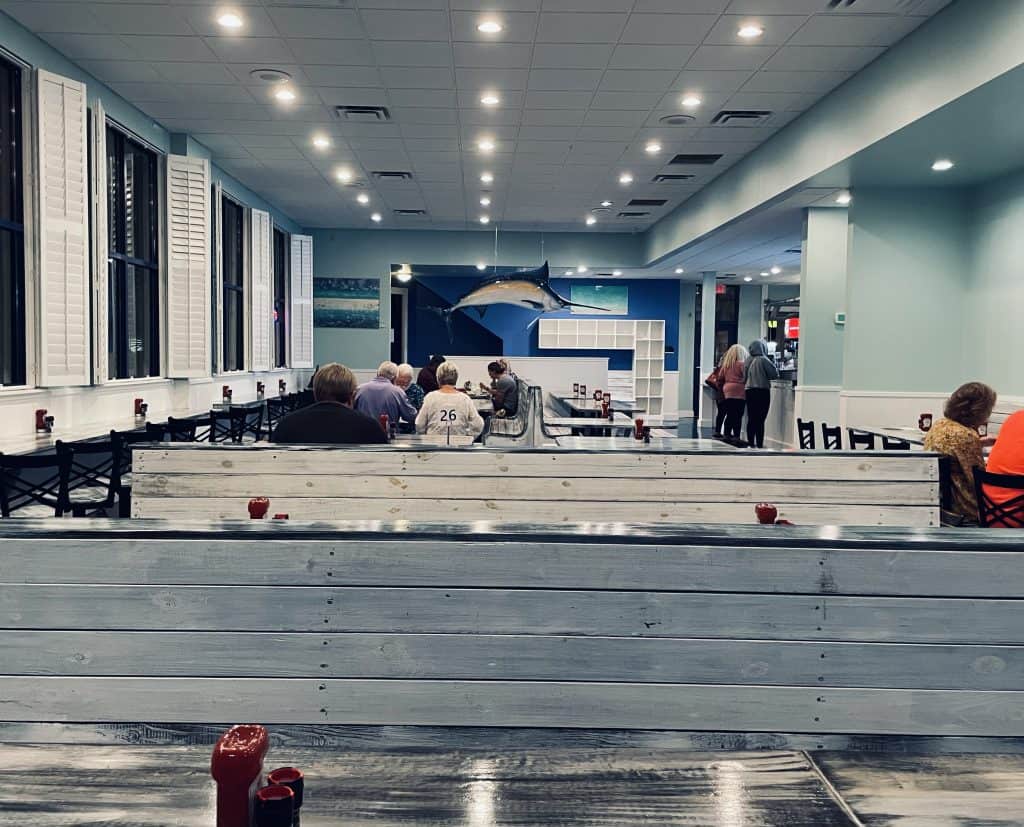 Fish On's menu has something for everybody. They have a standard menu plus nightly specials.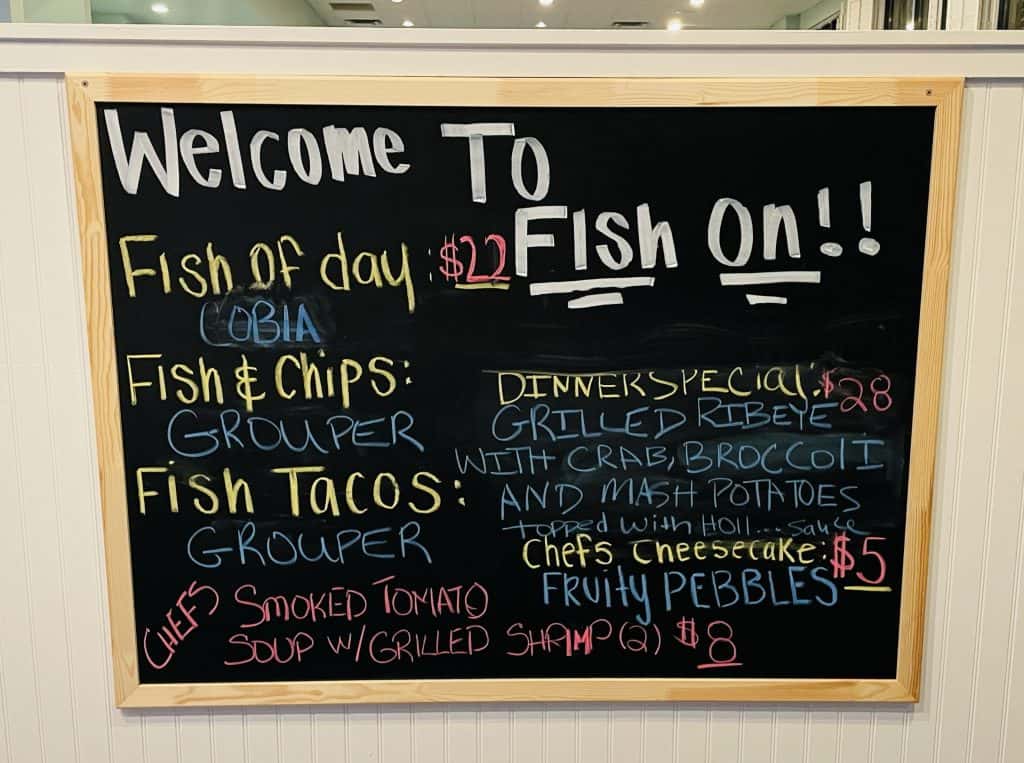 Customers can see the full menu at the counter where they will order and pay. They are given a number and then the food is delivered to their table. 
Fish On offers up a lot of people's seafood favorites but they also have created new and exciting additions. Fish On sets itself apart from other seafood joints. The menu had a lot of thought put into it when it came to flavors. Whereas most restaurants seem to just deep fry everything and serve it up with a standard sauce – Fish On's dishes have layers of flavor. 
Here are a few of our favorites: 
New Orleans Shrimp and Grits – sauteed in a Worcestershire sauce and cream 
(If you're a fan of Mama Clemenza's Shrimp and Grits well…. You'll know!)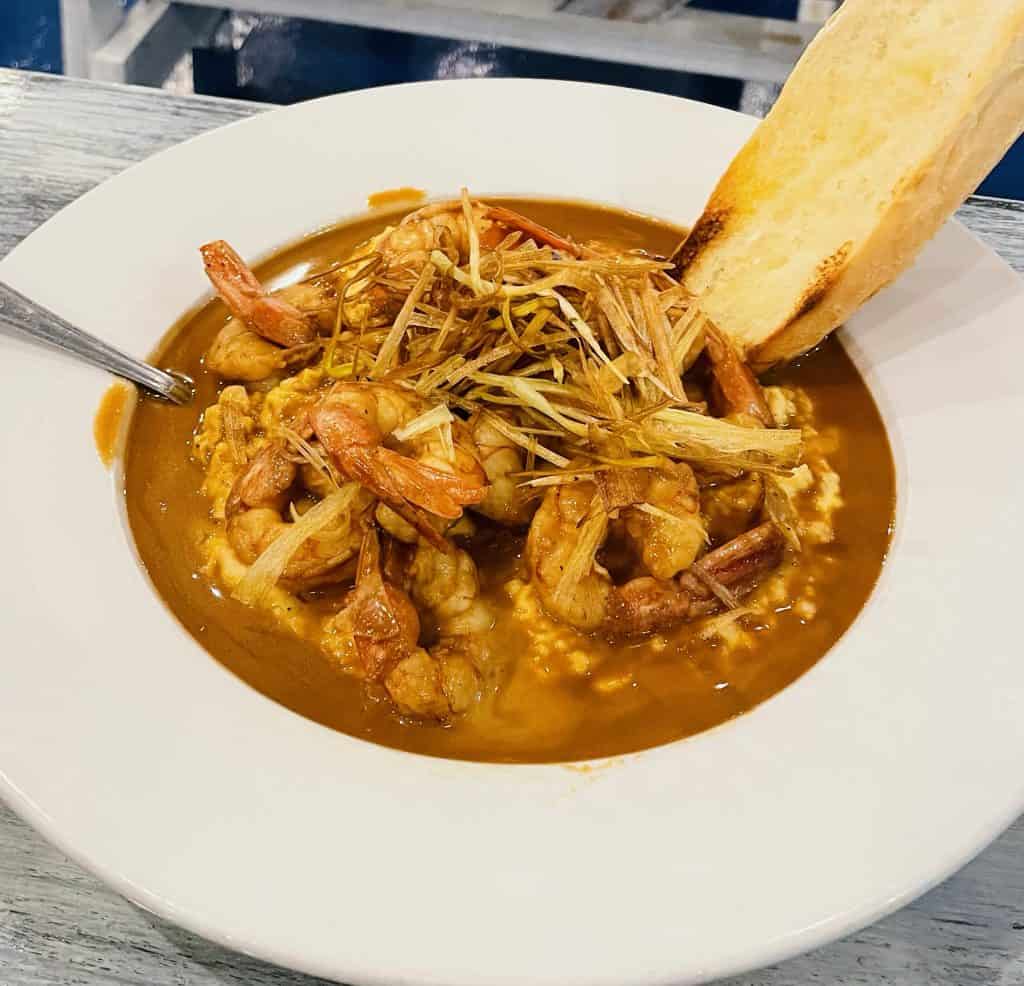 Shrimp Po Boy – served with lettuce, tomato, and homemade remoulade.
(Not your run-of-the-mill po'boy. The homemade remoulade takes this one to the next level!)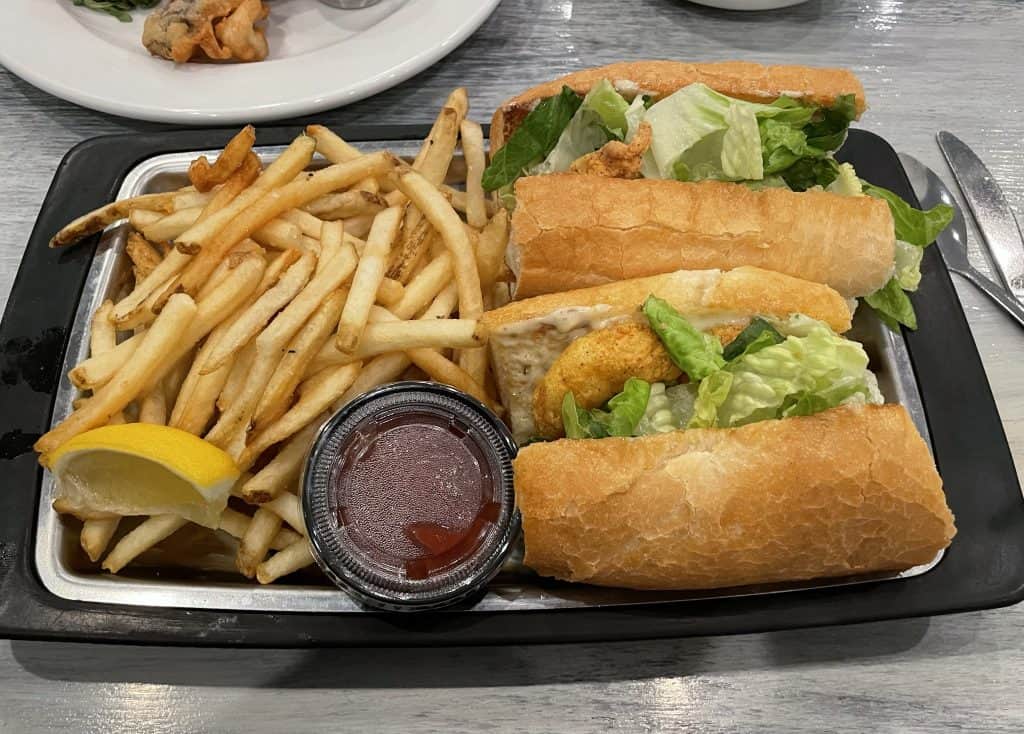 Macaroni and Cheese – If you're looking for a hug in a bowl and good old comfort food, this is for you. This is homemade cheesy goodness.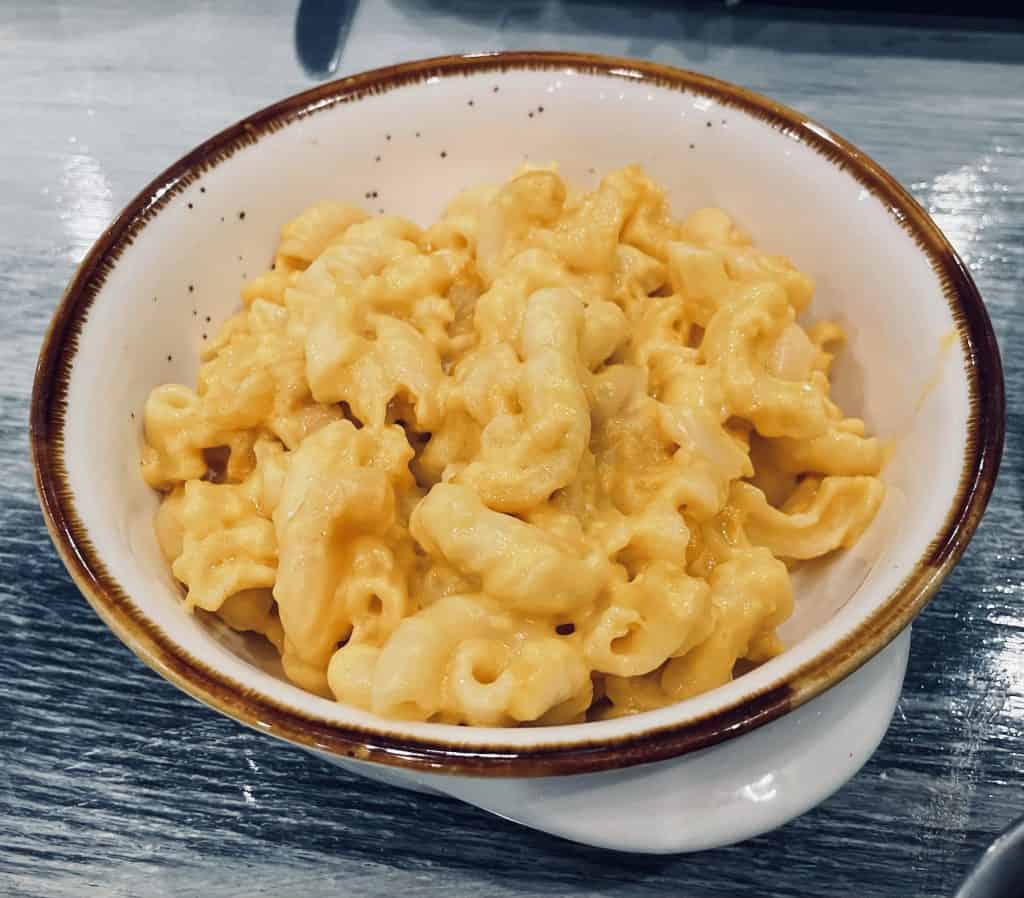 Portobello Fries – fried in a tempura batter and served with a garlic aioli.
(Order this for a starter. You can thank us later!)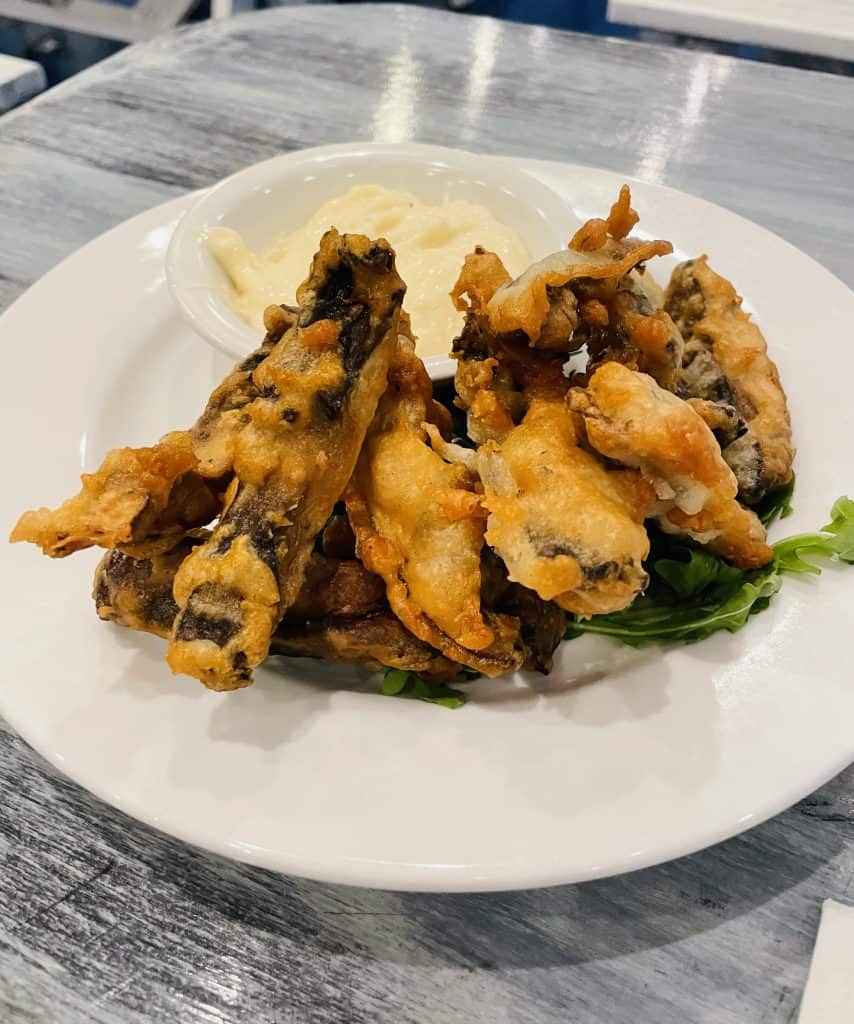 Hamburger – with caramelized port wine onions, bacon, Brie cheese, and a pepper bacon jalapeno strawberry jam
(No ordinary burger. Trust us! This is one beefy burger. Onions, cheese & jam … Perfecto!)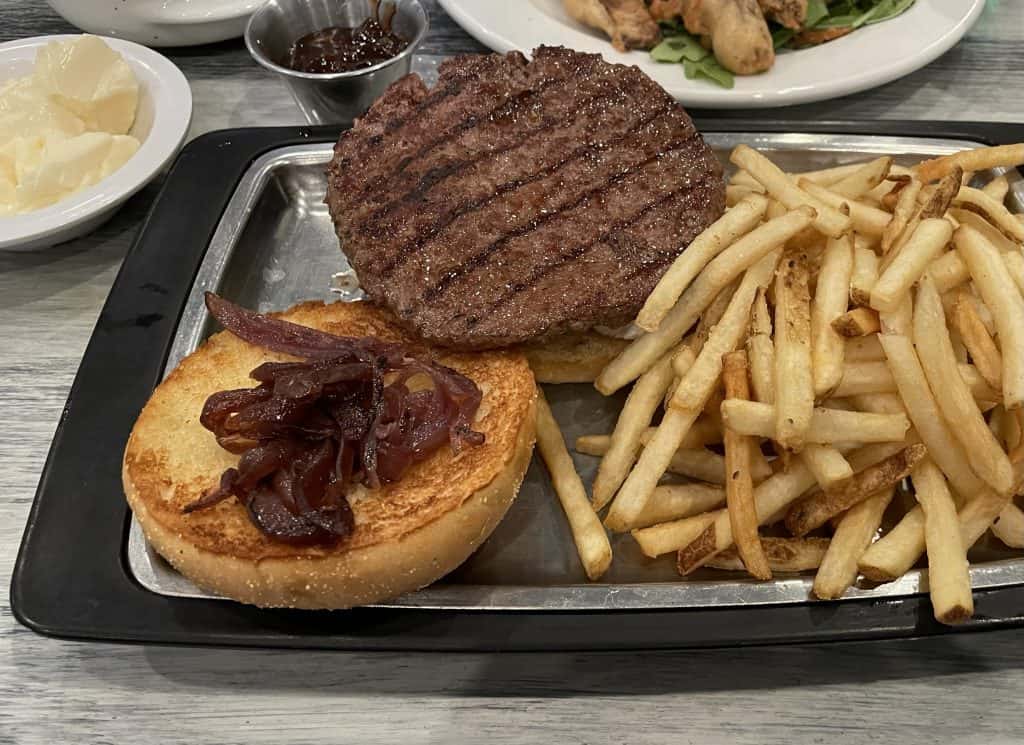 More important information:
Address: 791 Harbor Blvd. Destin, FL
Phone: 850-424-6105
Facebook: @fishondestinfl
Menus: Fish On Menu
We always love it when a locally-owned restaurant opens here in Destin. Fish On is a delicious addition and one that's sure to become a favorite!
Let us know if you have tried Fish On. What are your thoughts and menu recommendations? We love to hear from you!
Ta-Ra!