Destin, Florida is the perfect family vacation destination. There is something for everybody and so much to see and do. Looking for fun that the whole family will enjoy together? We've got 5 great family adventures for you and your brood! From sandcastles to pirate ships, these are the best of Destin!
Dan in the Sand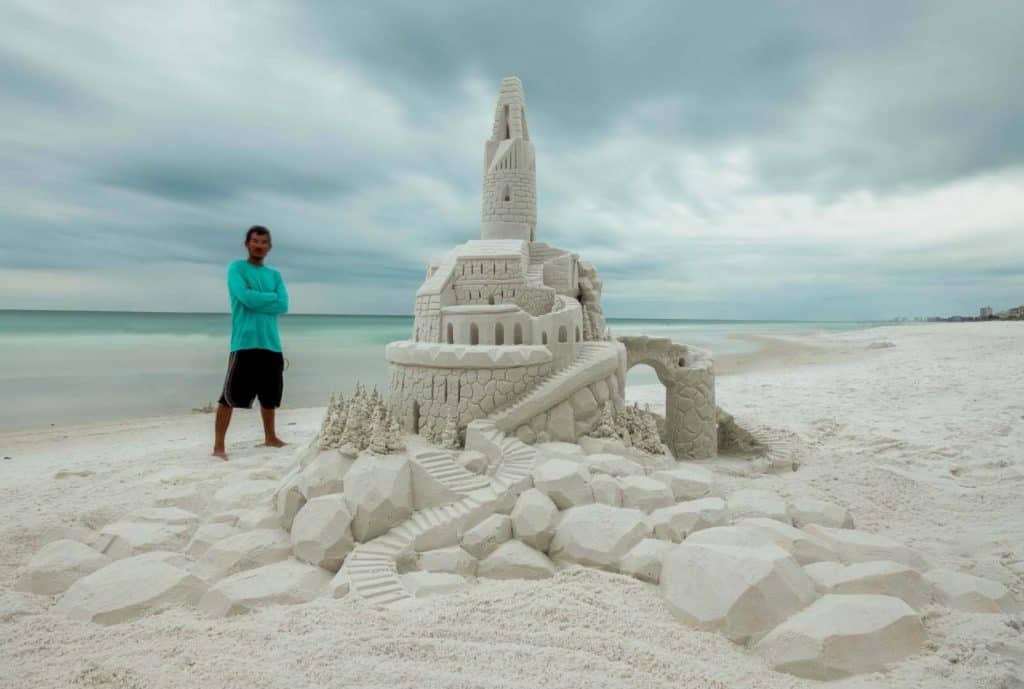 Dan Anderson has 12 years of experience and about 1500 castles and sculptures to boast. He not only teaches various sandcastle building classes but he also will create special occasion sand sculptures for his clients.
Dan has a 5-star rating across social media platforms as well as Google reviews. Clients love his enthusiasm, patience, and how well he connects with everyone – adults and children.  Customers speak highly about how much fun they've had in his class. 
Here is a list of some of his offerings:
Smash Class
This class is a perfect fit for the kids who just want to destroy! We'll show up with all the equipment needed to make fifteen to twenty 10-15″ (inch) solid towers of sand for them to do as they choose!
Family Class
Come one, Come all! Let's build big and tall! In this class! All participants get an 18-30″ (inch) solid tower of sand to carve however they see fit! Build alone or with many members of your family in this class!
6 Foot Tall Castle
Guaranteed fun! Build a six-foot-tall Sandcastle alone or with your family! This class isn't for the faint of heart, building a big tower is a lot of work and we'll show you how! We recommend a family class prior.
Click here for all of Dan Castle's classes and offerings.
Open: Sunrise to Sunset 7 days a week
Website: https://dancastles.com/
Facebook:: https://www.facebook.com/TheDanInTheSand
Instagram:  https://www.instagram.com/dan_in_the_sand/
Phone: (269) 760-9235 or use the "Contact Us" form on his Website
Buccaneer Pirate Cruise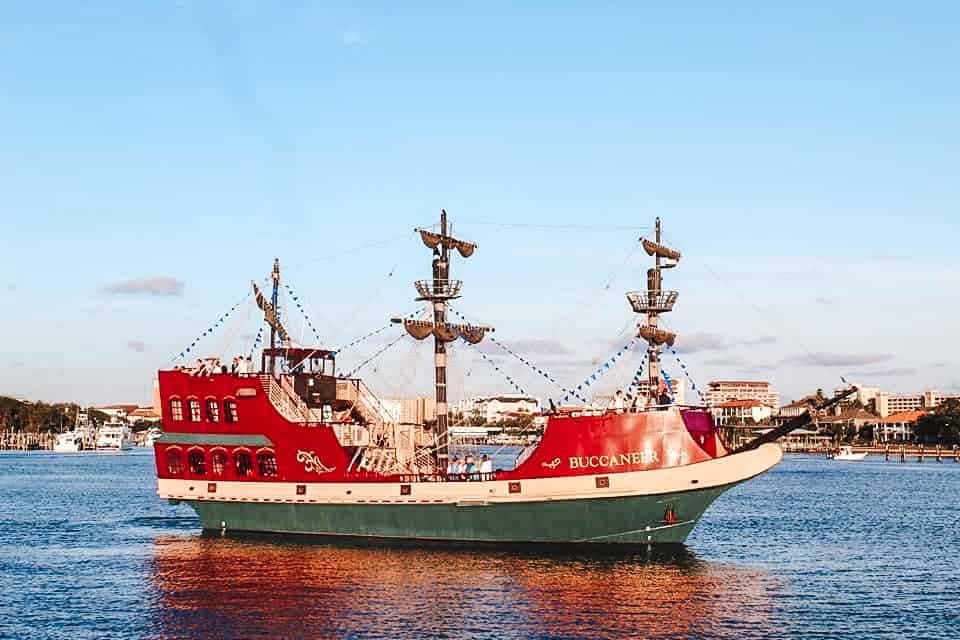 2021 Tripadvisor's Choice Award Recipient – 9 years running!
The Buccaneer Pirate Cruise is a high-energy and interactive adventure. This one is fun for the whole family. The "Lil Bucs" will enjoy sword fights, water gun fights, and more. The adults will enjoy the beer! Located at the marina level of HarborWalk, this is one not to be missed. 
From the Customers – Customers love how the crew stays in character throughout the 'voyage' and keep the kids entertained the whole time. Other onboard excitement includes face painting, storytelling, and all kids get a treasure. Customer reviews comment on how clean the boat is. Maybe because the kids can swab the deck! They say it's "worth every penny". 
Just a heads up, some people may have to stand for 2 hours due to limited seating.  Also, be mindful of the heat. There are morning and later in the evening (5 pm/6 pm) excursions. Mornings tend to be less crowded. If you go in the evenings, you might just catch a beautiful sunset! No matter what time of the day, take sunscreen. 
The Buccaneer offers several specials. Check those out here. 
Open: Monday – Saturday (Closed Sunday) 9 A.M. – 5:30 P.M. 
Website: https://buccaneerpiratecruise.com/
Facebook: https://www.facebook.com/BuccaneerPirateCruise
Address:  100 Harbor Blvd. Destin, FL 32541 Suite A  (Mariana Level)
Phone: (850) 269-0896
Luther's Pontoon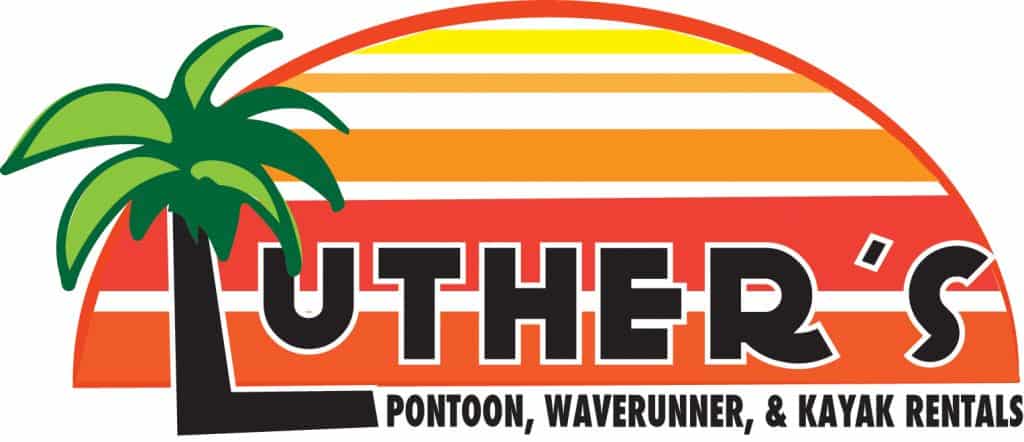 Luther's Pontoon, Waverunner, & Kayak Rentals is family-owned and operated. Located on HarborWalk in Destin, you won't find a nicer, more accommodating crew. They have a beautiful selection of pontoons and offer a very fair cancelation policy when bad weather occurs. Luther's also welcome your 4 leg family members as well! 
Customer service satisfaction has earned Luther's the number one spot in Destin for families looking to have fun out on the water in Destin. 
Primary drivers must be at least 18 years old, have a valid driver's license and a credit card. Anyone who will be operating the watercraft that was born after January 1, 1988, must obtain a temporary boating license. All must be presented on arrival at Luther's.  Click here for Florida Boater Rental Course. Please note, there is a small fee. 
Before you go, please have a look at these great videos on Luther's website. They will help you plan, navigate and boat safely. 
Pontoon Rental Opions (All Rentals are no less than 4 hours)
20-foot pontoon accommodates up to 7 people
24-foot pontoon accommodates up to 12 people
28-foot pontoon accommodates up to 14 people
Please check out their site for pricing on each of these pontoon options. Prices differ throughout the seasons of the year – Summer Season, Peak Summer Season, Off-Season, & Fall Break.
Luther's offers year-round pontoon rentals. 
Open: Click here for opening hours as they seasonally change. 
Website: https://www.lutherspontoon.com/
Facebook: https://www.facebook.com/LuthersPontoon
Address: 200 Harbor Blvd Destin, FL 32541 (marina level)
Phone: (850) 650-8733
The Track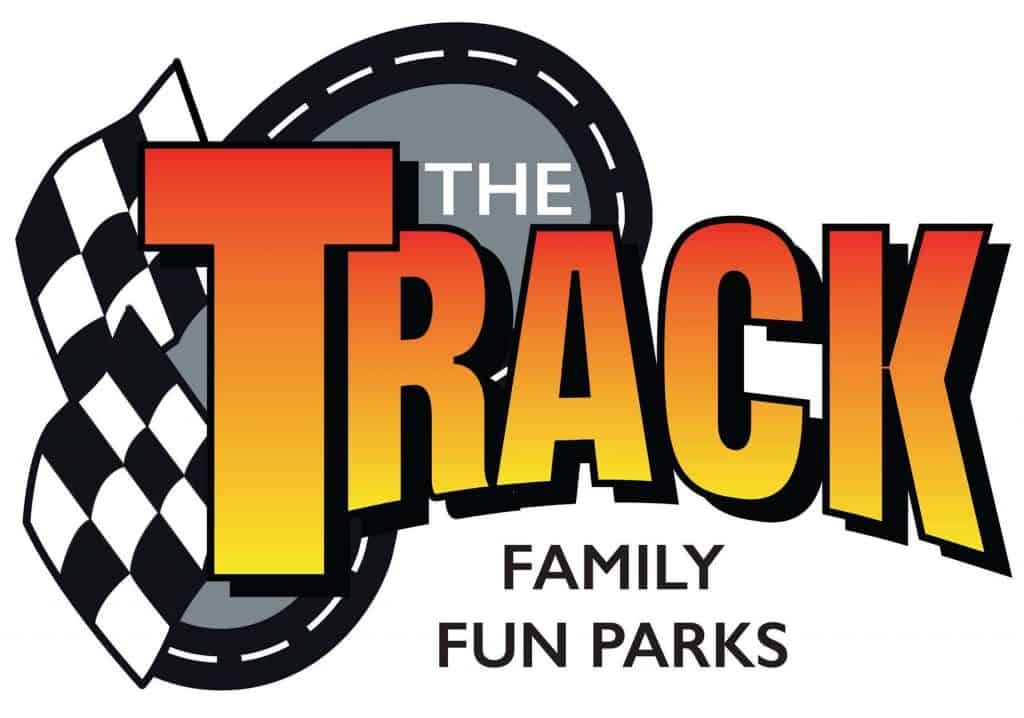 The Track is hard to miss when you are traveling down Hwy 98 in Destin.  The Track's big colorful sign, go-karts, and bumper boats are right there off the highway. However, there is so much more to the Track, and that's what makes this a family favorite. 
The Track has two go-kart tracks, two mini-golf courses, bumper boats, bumper cars, the 360 Hurricane, the SkyJumper, AND Fat Daddy's Arcade. Track goers buy points on a card and these points are applied toward each attraction. Click here to find out how many points per ride. 
Customers can buy points bundles as well and save. Make sure to use the code  Win4Fun and get $10.00 off $50.00 when you purchase online. Also, check their Facebook page for other special coupons!
Park-goers will find light snacks through the parks – Icees, soft drinks, and vending machines. 
Check out The Track's FAQ page for more information on how the park operates, height requirements, rain, and more. 
Last but not least – Fat Daddy's Arcade next to Fudpucker's is also part of the Track. You can use your credits there as well!
Open: 7 days a week 10 A.M. – 10 P.M. (hours subject to change seasonally)
Website: https://funatthetrack.com/pages/destin-location
Facebook: Click here 
Address: 1125 US-98, Destin, FL 32541
Phone: (850) 654-4668
Bonfire Guy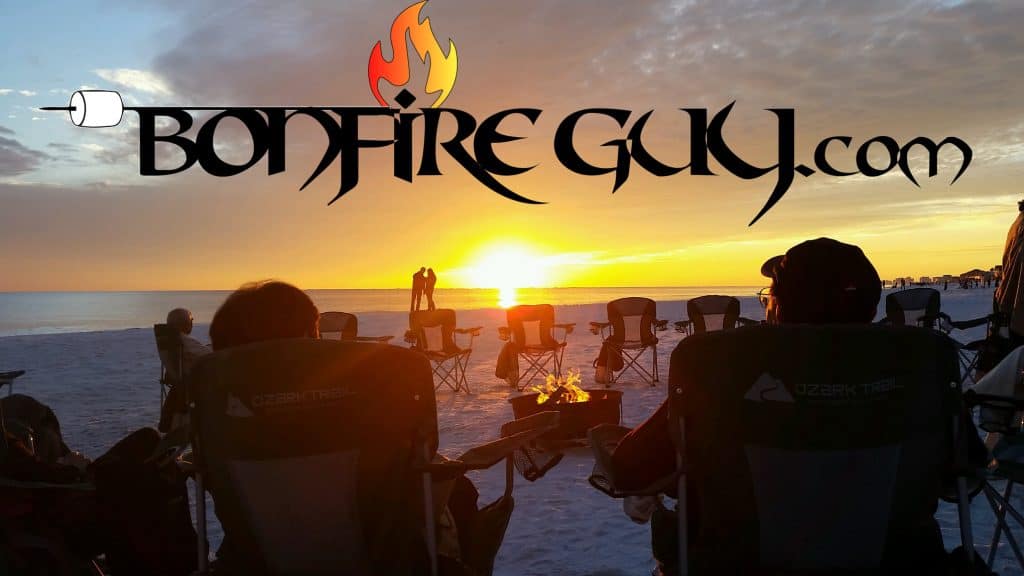 ​​Bonfire on the beach surrounded by family.. What an awesome way to mark a special vacation, wedding, or even a Sweet 16? This isn't something everyone gets to do on the beach as it's only by special permit. Perfect for any size family gathering. 
The Bonfire Guy has five-star ratings across the board. They offer several different packages. Their starter package includes:  setup & cleanup of the fire for 2 hours, permit fee ($105), 10 chairs or extra hour, includes [1] 6′ table, a package for 20 complementary s'mores with marshmallows, Hershey bars, graham crackers, and roasting sticks.
Customers rave about the customer service and outstanding services that Steve and his crew provide. Comments like  "All we had to do is show up!", and "Everyone was still talking about it a week later" are just some of the customer remarks to be found in The Bonfire Guy's reviews. 
If you've ever dreamed about that beach bonfire, here's your chance! Steve and his crew are ready to make that dream come true!
Website: http://bonfireguy.com/
Facebook: https://www.facebook.com/bonfireguydestin
Phone: (850) 797-5358
Email: BonfireguyDestin@gmail.com
Hope these suggestions find a way into your family fun plans! If they do, let us know and send us a pic! 
Ta-Ra!