One of Destin's best steakhouses is situated in front of Silver Shells Resort, Ruth's Chris Steakhouse – Destin is the ultimate in fine steakhouse dining. If you've never experienced Ruth's Chris, here is a quick overview of what's waiting for you!
What should I expect to pay for a date night at Ruth's Chris Steakhouse?
Ruth's Chris Steakhouse is a white tablecloth service restaurant. Everything is a la carte. For two people ordering an appetizer, steak, side, dessert, and wine (each), the bill can easily run from $150.00 to $200.00. 
What's good on the menu? 
Diners have many options to choose from on Ruth's Chris Steakhouse menu. 
Starters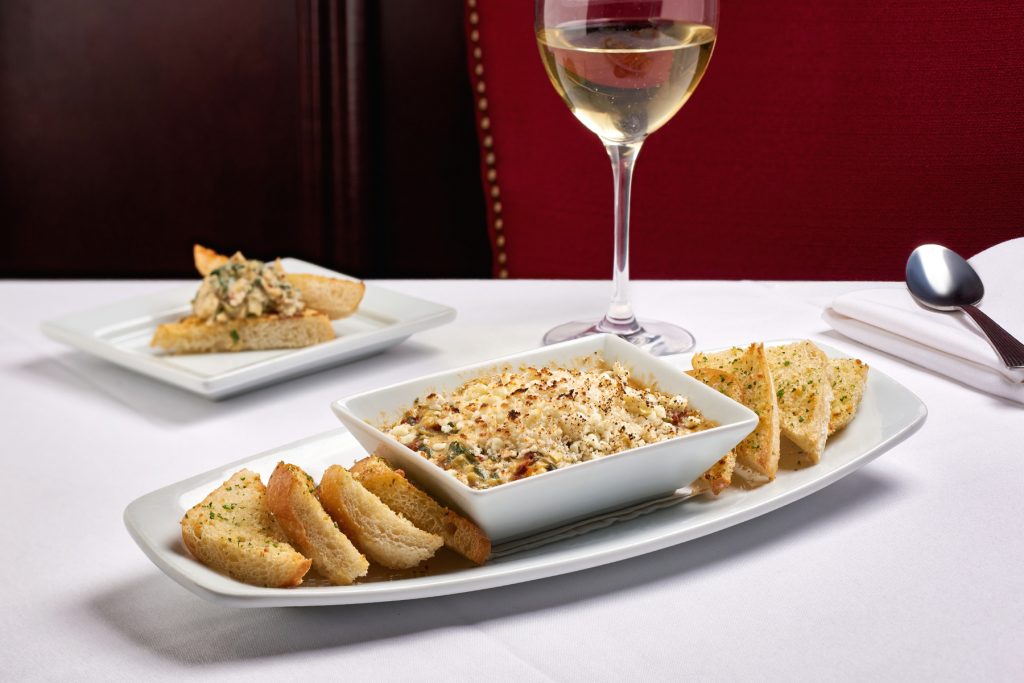 We always enjoy the Goat Cheese and Artichoke dip – Artichoke hearts, sun-dried tomatoes, and topped with goat cheese. If you're looking for something warm and comforting, this is it.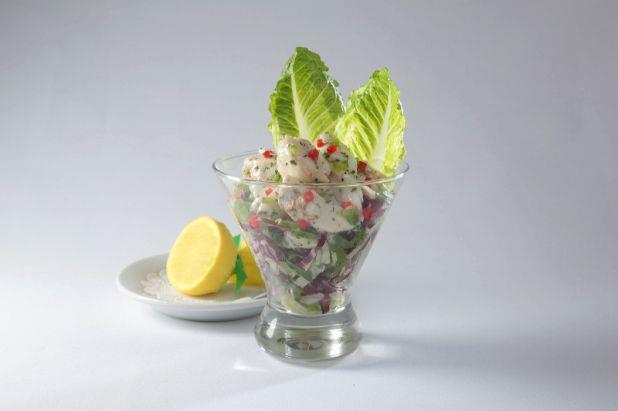 Another of our favorites is the Crabtini – Colossal lump crab meat tossed in house vinaigrette and classic Creole remoulade sauce served in a chilled martini glass. 
It's a very refreshing way to start your meal!
Other delicious starters include Crab cakes, stuffed mushrooms, shrimp cocktails, and much more.
Salads and Soups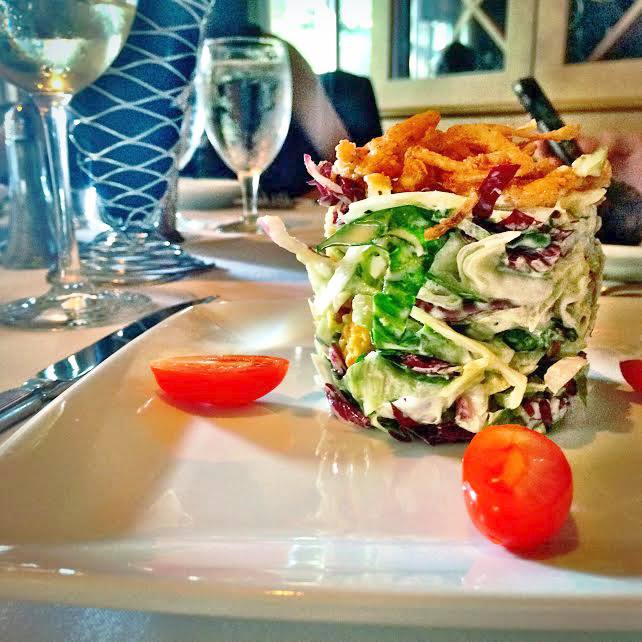 Ruth's Chris offers the standard Caesar, Wedge, and Heirloom salads. However, the yummiest salad on the list is Ruth's Chop Salad. It is legendary and beautifully presented –  julienne iceberg lettuce, baby spinach, radicchio, red onions, mushrooms, green olives, bacon, eggs, hearts of palm, croutons, bleu cheese, lemon basil dressing, crispy onions.
Ruth's Chris offers two soups daily. The menu standard, French Onion Soup is a tasty beefy onion soup. They also have a Soup du jour (Soup of the Day). Corn and Crab Chowder and  Lobster Bisque are our two favorites. Both are smooth and velvety with nice amounts of meat. 
Ruth's Chris Steakhouse Steaks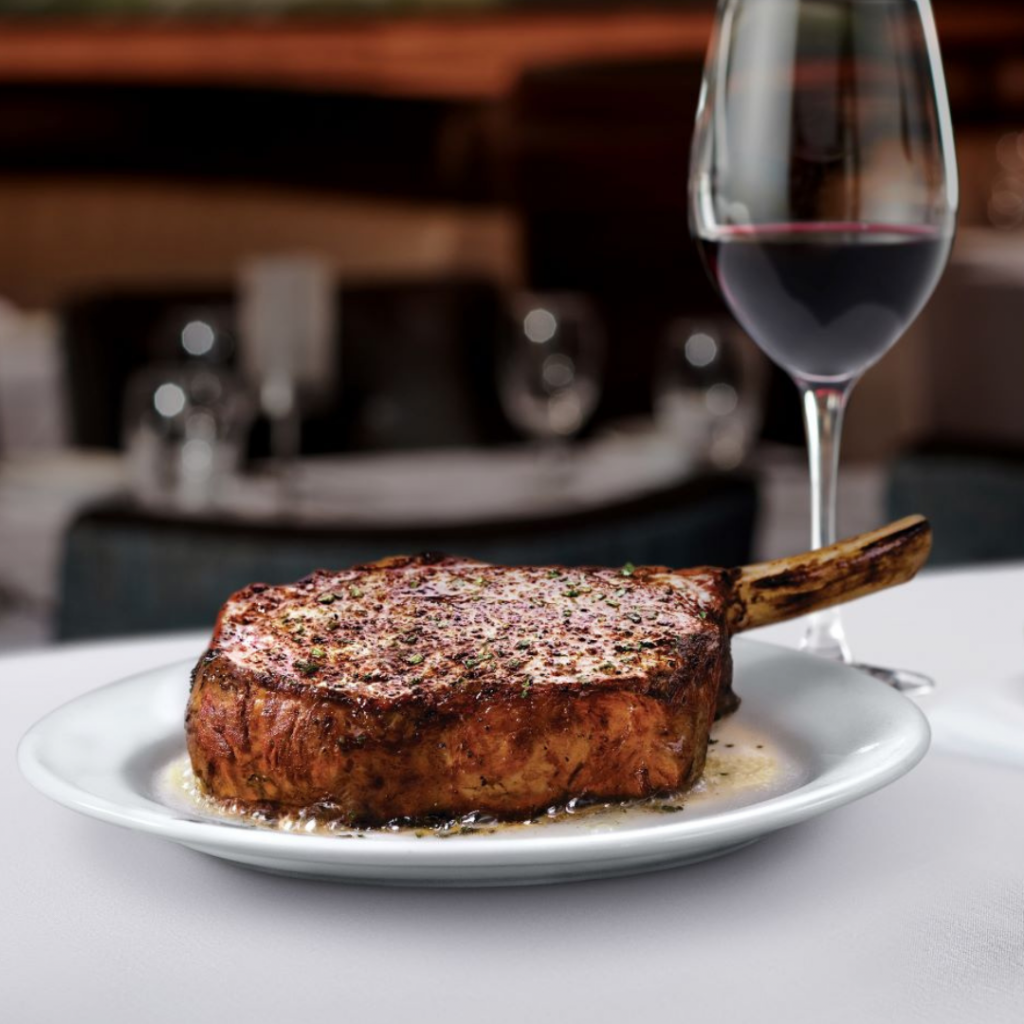 Ruth's Chris Steakhouse says it all. After all, Ruth's Chris IS famous for its steaks! Diners have many choices – filets, ribeyes, t-bone, strip steak, or the 40 oz Tomahawk. 
One of the most popular is the Cowboy Ribeye – 22 oz. prime cut ribeye. Deliciously marbled and cooked to perfection.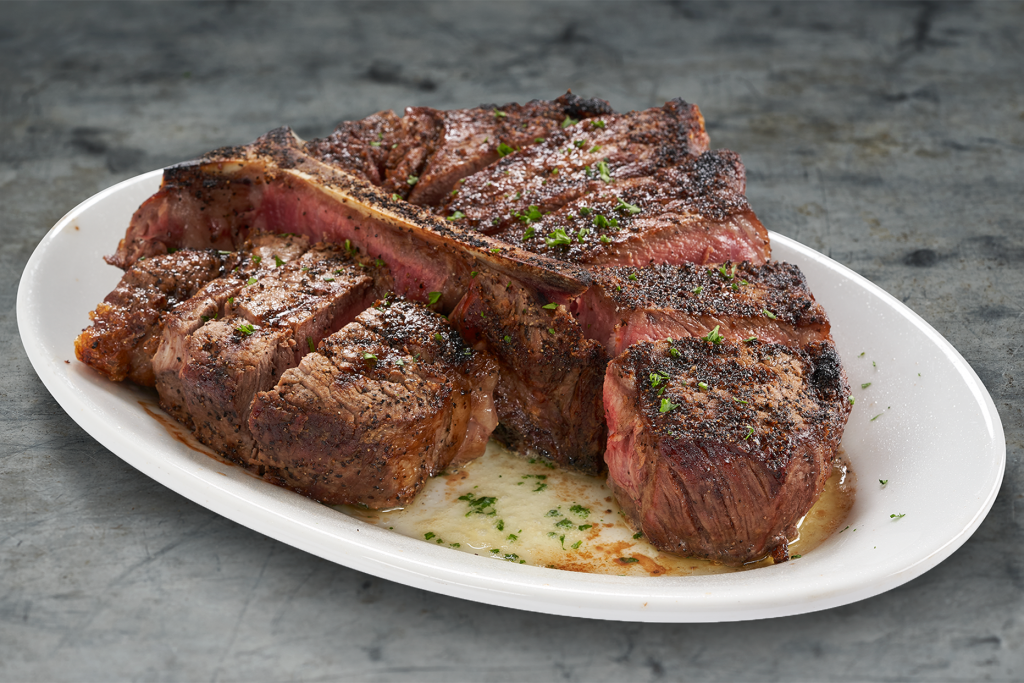 The Porterhouse for Two is a perfect choice if you and your diner date enjoy the filet and a strip steak. The rich flavor of a strip steak and the tenderness of a filet. You get the best of both worlds!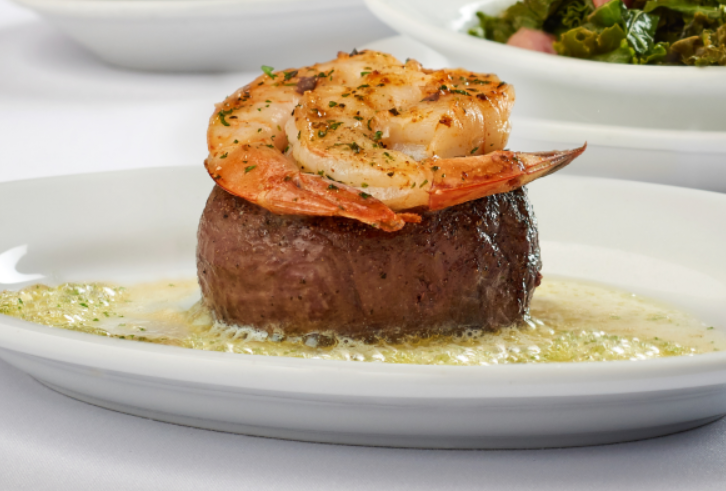 If you're searching for a little surf with your turf, but don't want a rich topping, try the Petite Filet with Shrimp – filet topped with shrimp.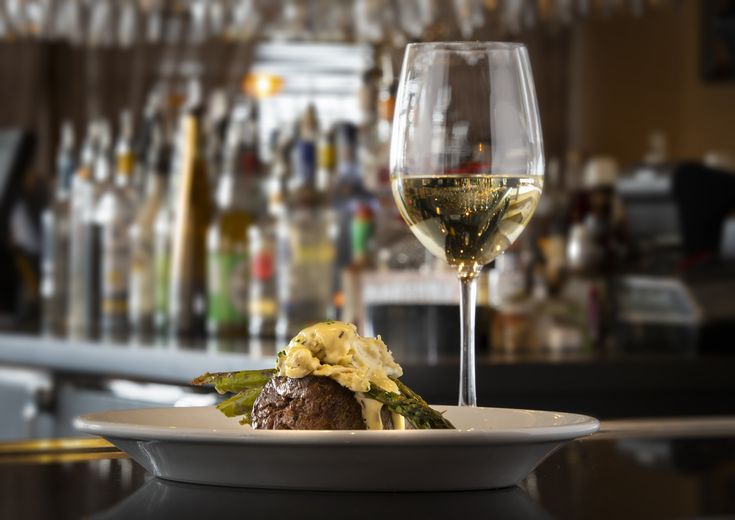 Need something a bit more to accompany your steak? Try one of Ruth's Chris Entreé Compliments. These include Oscar Style – savory topping of jumbo lump crab, seared asparagus, and house-made béarnaise sauce. Emerald Coast Topping –  Colossal Crab Meat and Berinaise or maybe just order a buttery Lobster tail. 
Not Steak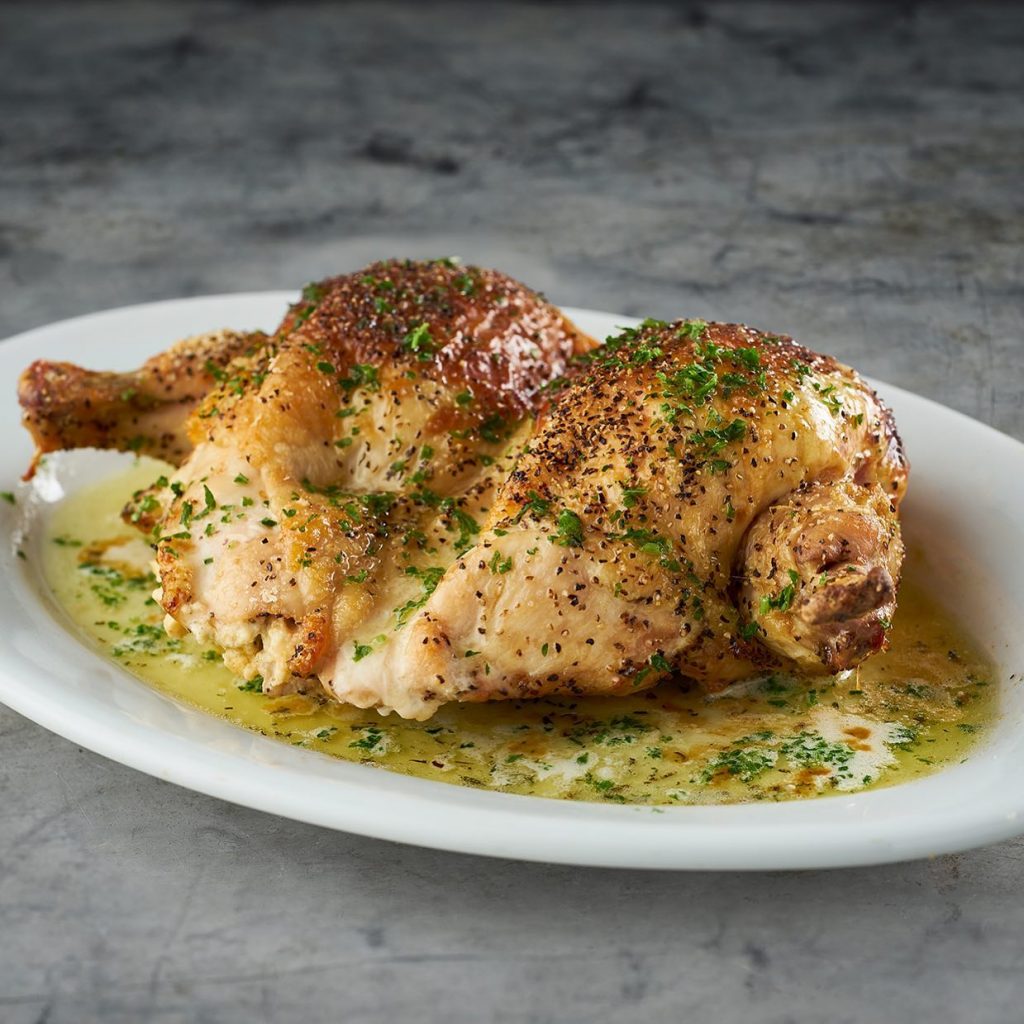 If you're not in the mood for a steak but find yourself at Ruth's Chris, what do you do? We can wholeheartedly suggest the Stuffed Chicken Breast!  They take a whole chicken breast and stuff it with garlic-herb cheese, and finish it off with lemon butter! If you think that sounds delicious, well, you'll have to just taste it for yourself!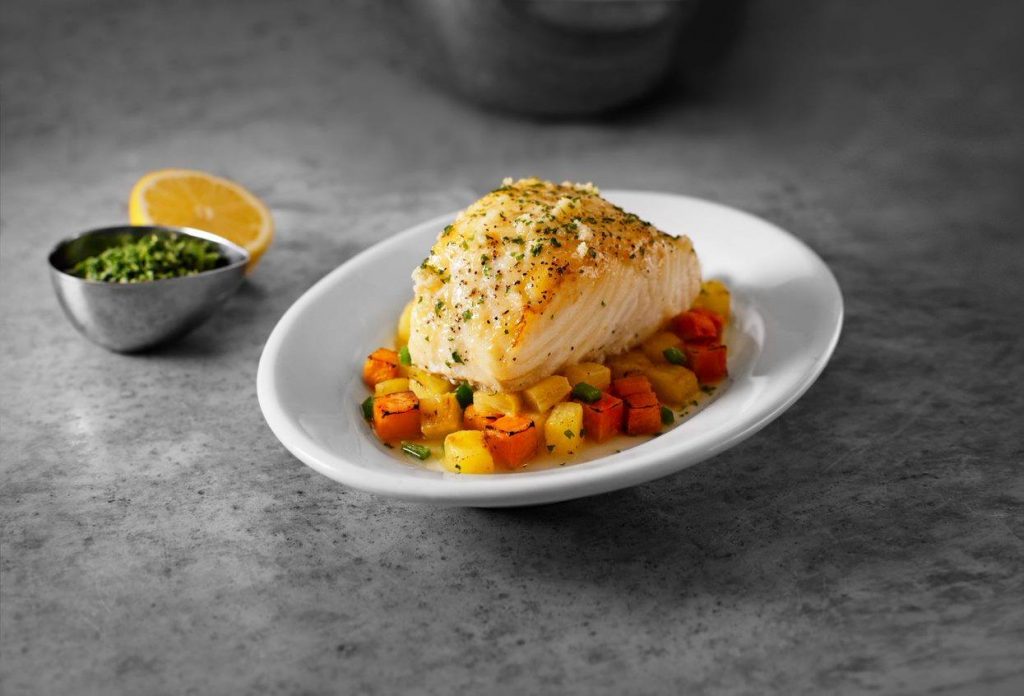 Fish lovers will enjoy the Chilean Sea Bass – citrus-coconut butter served over a sweet potato & pineapple hash. Very fresh and tropical!
Sides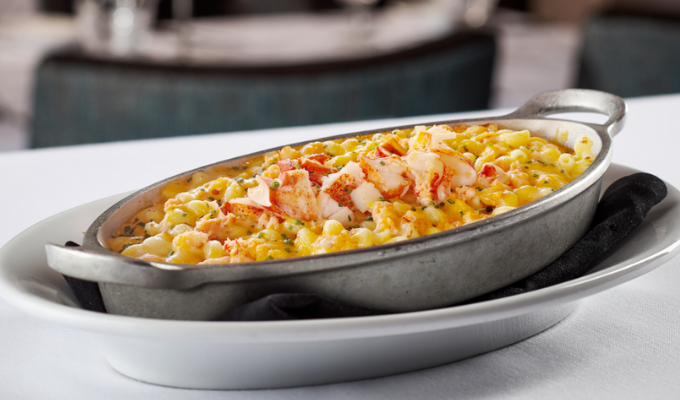 When it comes to sides, Ruth's Chris does it right! You won't go wrong with any of your choices. Potatoes – baked, mashed or au Gratin, sweet potato casserole, decadent creamed spinach… Oh my!
Our favs are the Lobster Mac and Cheese – tender lobster combined with our signature three-cheese macaroni 
And the….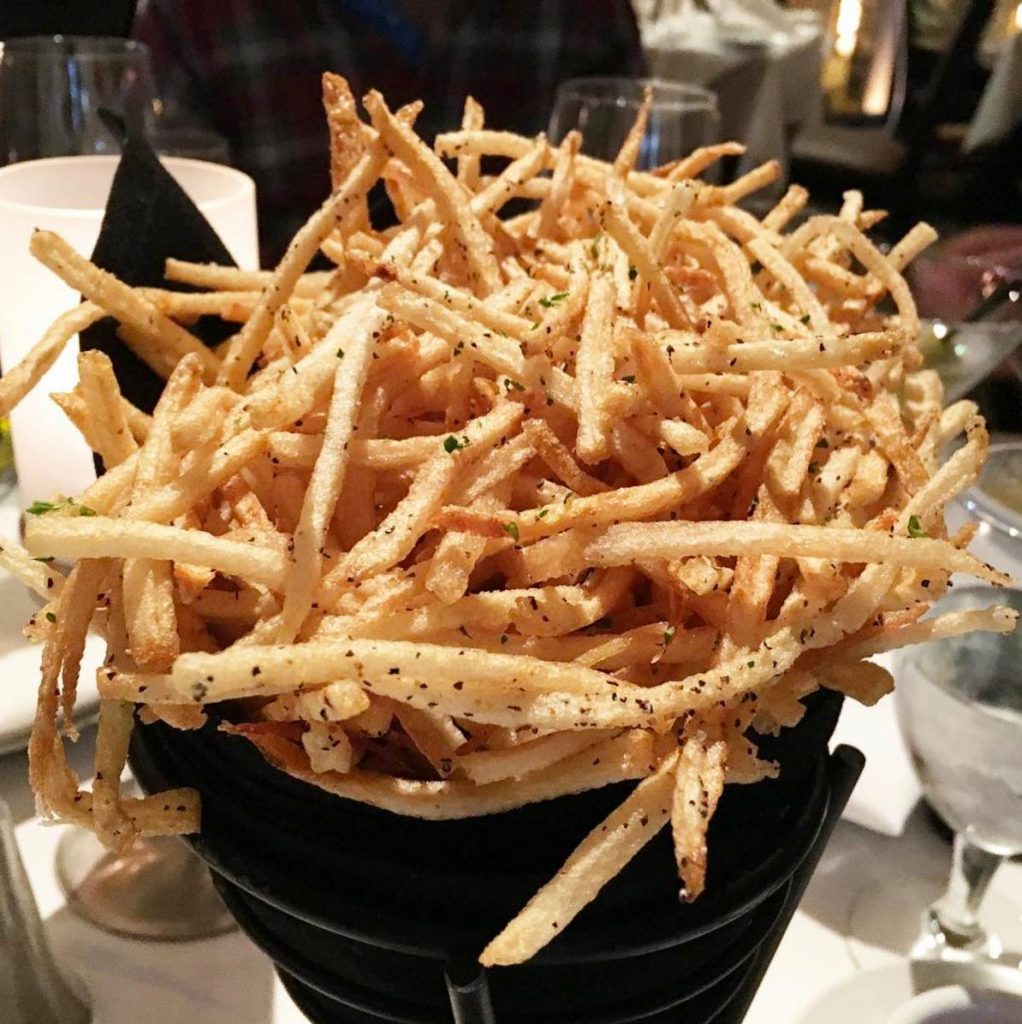 Shoestring fries – extra thin and crispy! No judging on this one! These arrive at your table and you think "THERE'S NO WAY, I'm going to eat all these fries!" I'm here to tell you, they will be gone so fast that you'll swear someone else ate them as well!
Desserts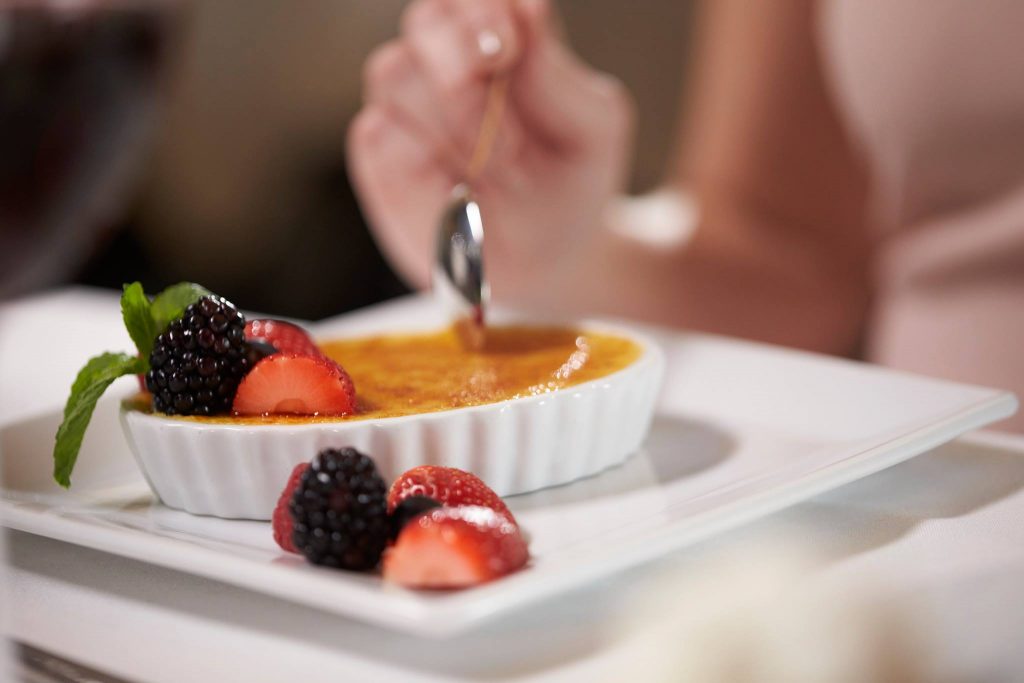 Ruth's Chris Steakhouse desserts are the perfect ending to a perfect meal. Not only are their desserts delicious but they are big enough to split! Our favorites are both very traditional:
Crème Brûlée – vanilla bean custard with a caramelized raw sugar crust and the Bread Pudding with Whisky sauce.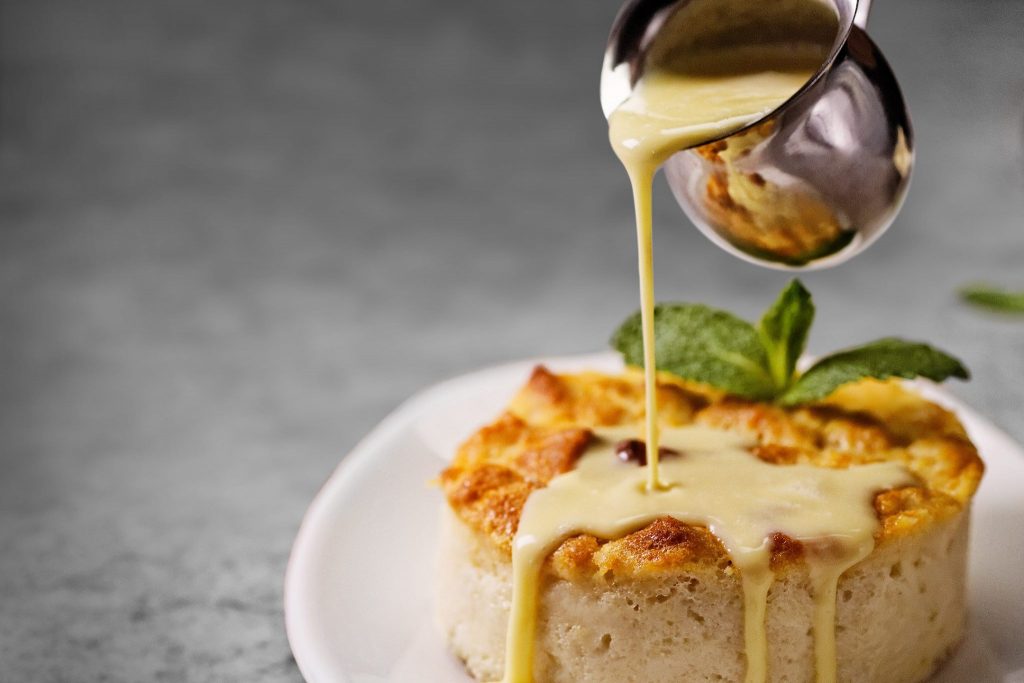 Bread Pudding – vanilla, raisins, with a jack daniel's whiskey sauce.
However, if you are not a fan of either, Ruth's Chris has a decadent Chocolate Mousse Cake – chocolate cookie crust, whipped cream & chocolate shavings, or Berries with Cream and a cheesecake. 
Do they have specials?
Yes, from time to time, they do offer specials. 
Is there a full menu online?
You can find the full Ruth's Chris Steakhouse menu online here. 
Does Ruth's Chris Steakhouse offer a Gluten-Free Menu?
Ruth's Chris Steakhouse has an extensive Gluten Free Menu. Almost everything on their regular menu can be found on their Gluten Free Menu.  Menu items like Caesar Salad omitting the croutons, steaks, seafood, Chilled Seafood Tower, grilled vegetables… not to mention creme brulee for dessert! To see the full menu, you can find it here. 
Does Ruth's Chris have a Children's Menu?
Ruth's Chris Steakhouse has a children's prix fixe menu (for 12 and under). It includes a main, side, and dessert. 
What is the dress code?
The dress code at Ruth's Chris is business casual. Caps and hats are not allowed in the dining room. Also, no gym wear, pool attire, tank tops, clothing with offensive graphics or language, revealing clothing, or exposed undergarments will be permitted. 
Is there a Happy Hour?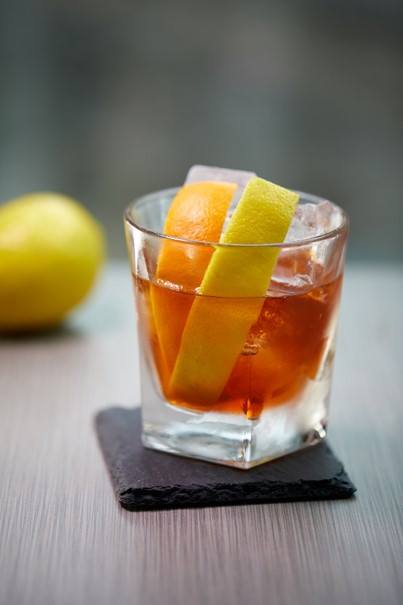 Ruth's Chris Steakhouse – Destin does not have a Happy Hour. However, there are two bars that offer a limited menu (including those amazing shoestring french fries!).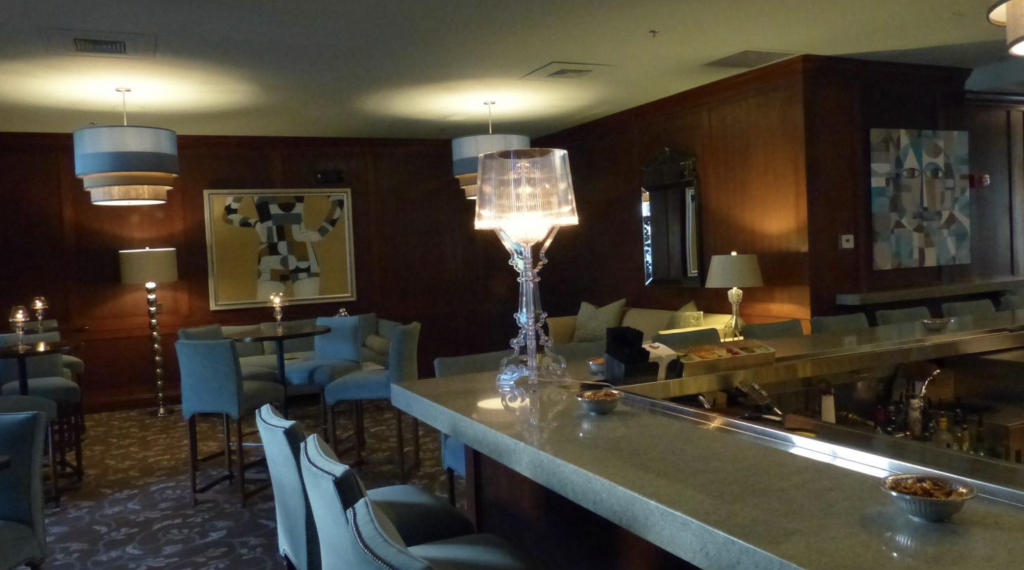 The East Bar has entertainment Wednesday thru Saturday from 6:30 P.M. til 9:00 P.M.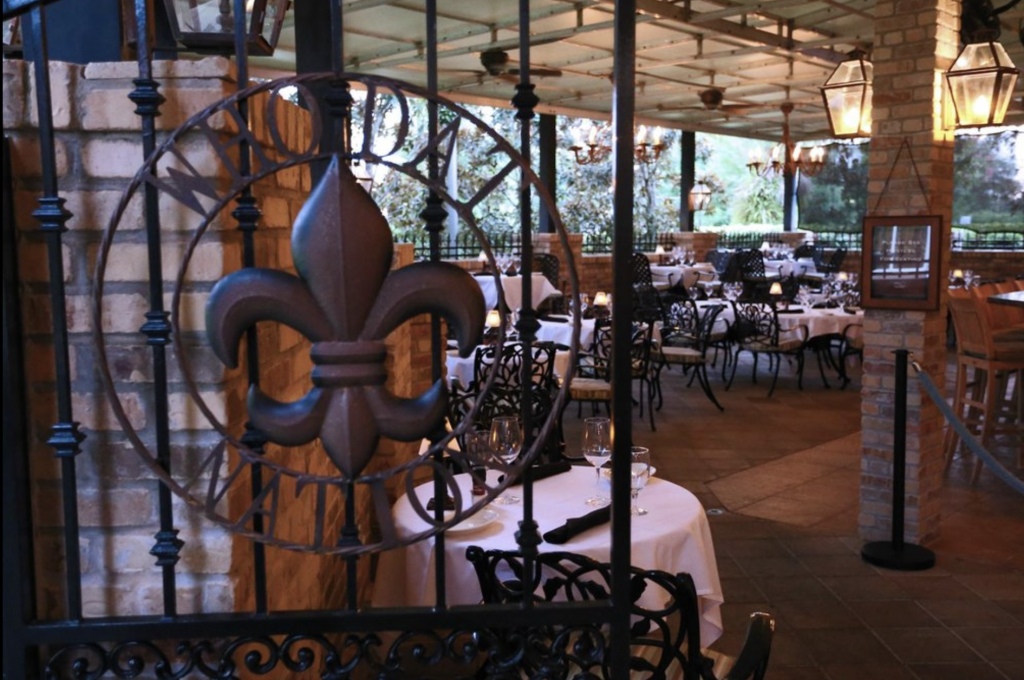 The Courtyard and Terrace Bar is a beautiful covered terrace bar, perfect for private parties. It can seat up to 80 people for a seated reception and 150 for a cocktail reception. For more information on reserving the Courtyard 850.837.RUTH (7884) (ask for Michael J Thomas)
salesdestin211@ruthschris.com.
Reservations
Reservations for Ruth's Chris Steakhouse are highly recommended. If you'd like to make a reservation, you may find the link here or call 850.837-RUTH (7884). Please note that reservations will be held for 15 minutes. 
Does Ruth's Chris Steakhouse offer Private Dining?
Ruth's Chris Steakhouse does offer private dining. Please contact Michael J Thomas at 850.837.RUTH (7884) or email: salesdestin211@ruthschris.com to make reservations. 
What are Ruth's Chris Steakhouse hours of operation?
From the Ruth's Chris Steakhouse – Destin  website: 
Summer Hours (Memorial Day Weekend – August 1st)
Monday thru Saturday: Seating 5 P.M. – 10 P.M.
Sunday: Seating 5 P.M. – 9 P.M. 
Fall/Winter Hours
Sunday thru Thursday: Seating 5 P.M. – 9 P.M. 
Fridays & Saturdays: Seating 5 P.M.  – 10 P.M. 
Holiday Hours such as Thanksgiving, Easter, etc. may vary. Please call for operating hours.
Closed: Christmas Day
Is Ruth's Chris Steakhouse open for other celebrations?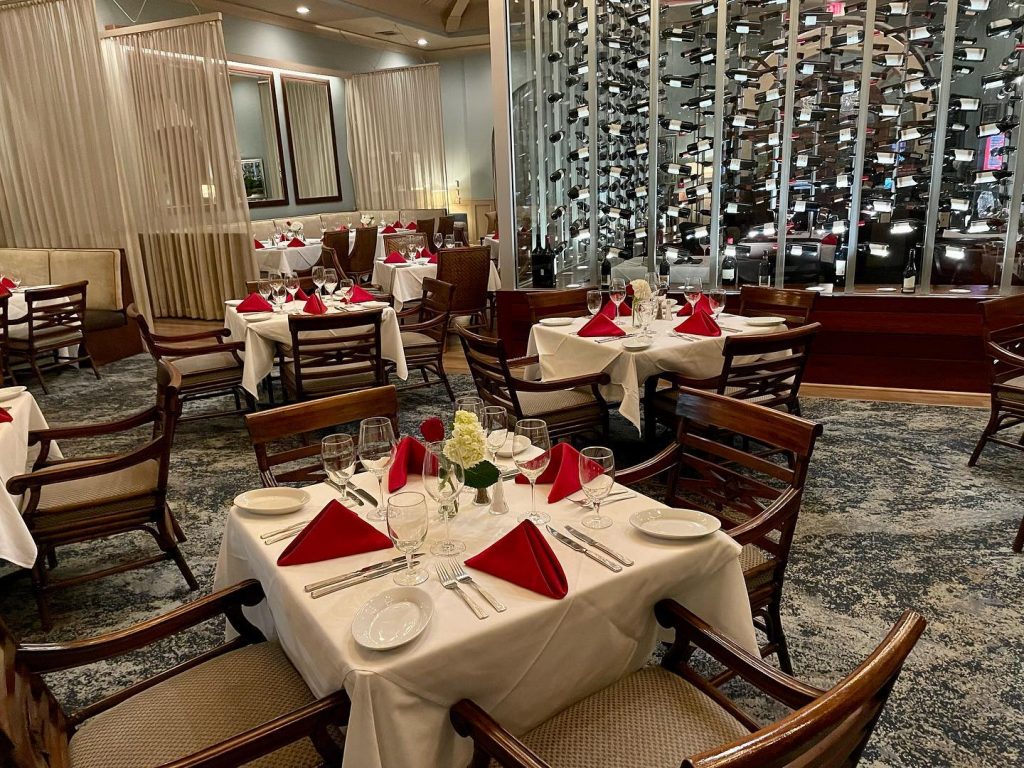 Ruth's Chris Steakhouse is open for celebrations for Valentine's Day, Mother's Day, and Father's Day.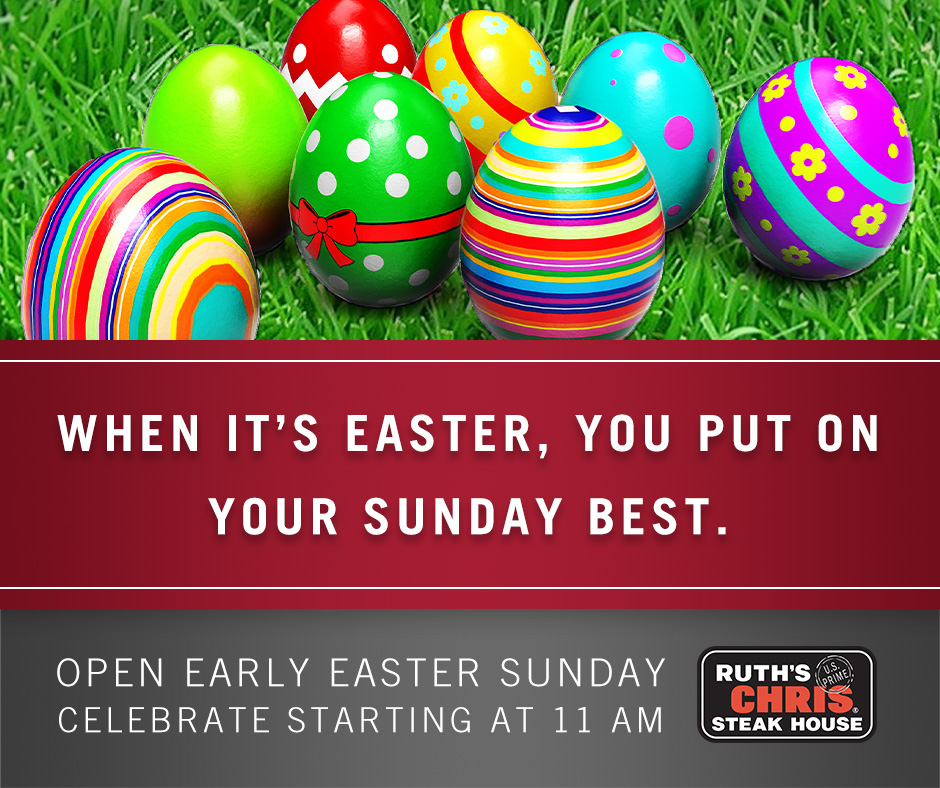 Ruth's Chris opens early to help families celebrate Easter with Easter Brunch seatings and Easter Dinner seatings.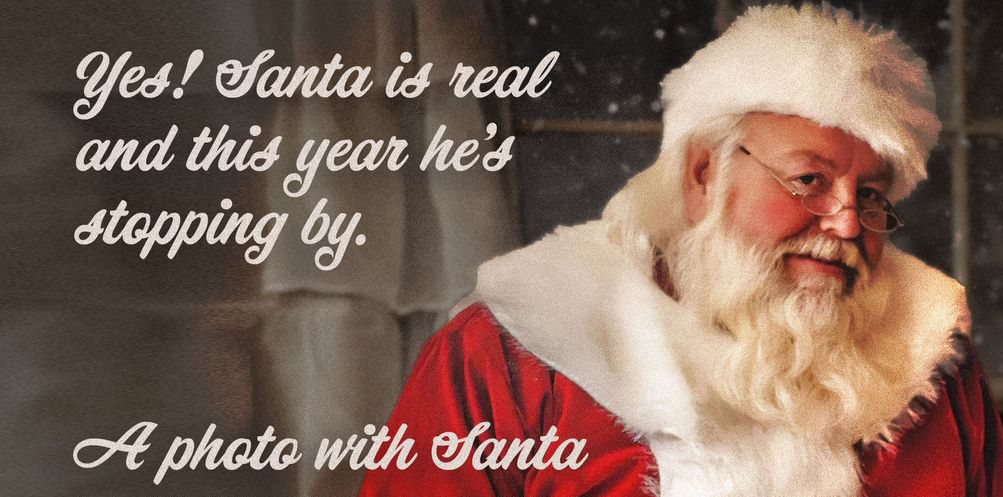 Be sure to make your reservations early! 850.837.RUTH (7884).
Ruth's Chris Steakhouse is truly a legend in steaks and fine dining. Dining at Ruth's Chris Steakhouse is not just a meal, it's an experience. A delicious experience!  
Let us know if you dine at Ruth's Christ Steakhouse, and what your thoughts are. We hope you enjoyed it!
Ta-Ra