After more than a year after it was announced, the City Food Hall in the Destin Commons is now open.
On Friday, March 3, 2023, Destin City Hall had their official ribbon-cutting ceremony. The Grand Opening was Saturday, March 4, 2023. City Food Hall is the first of its kind for Destin. It is the second in Florida, with the first being in Gainsville.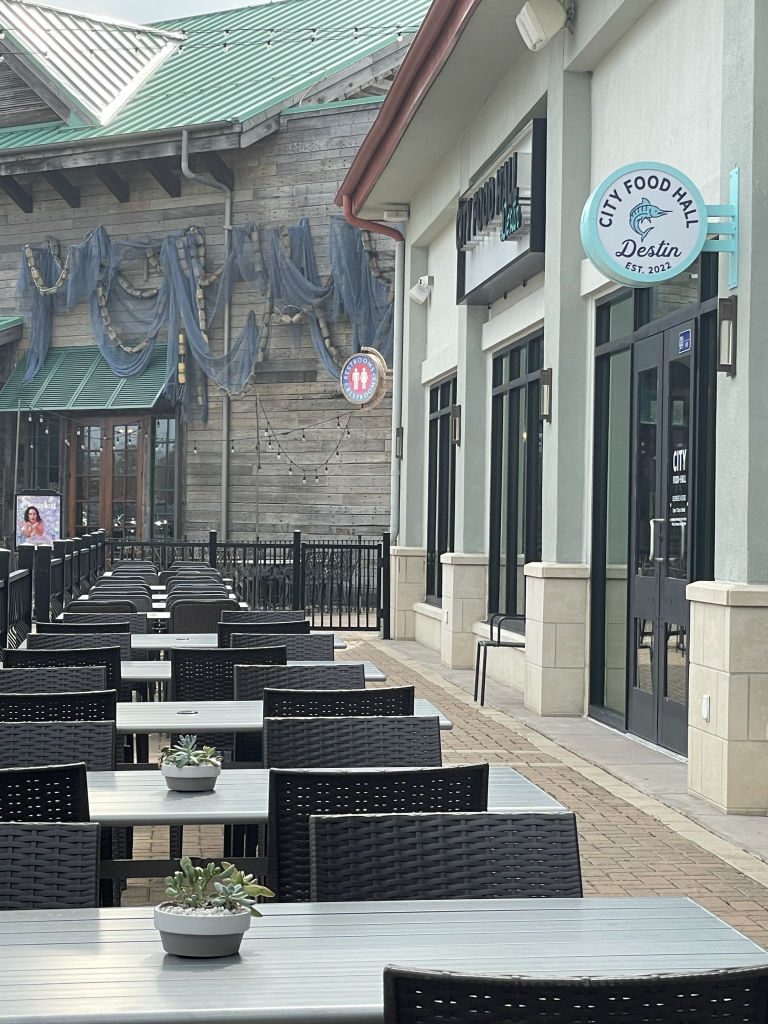 City Food Hall has 9 restaurant vendors built around a large shared seating area with a bar in the middle.  There is also outdoor seating available.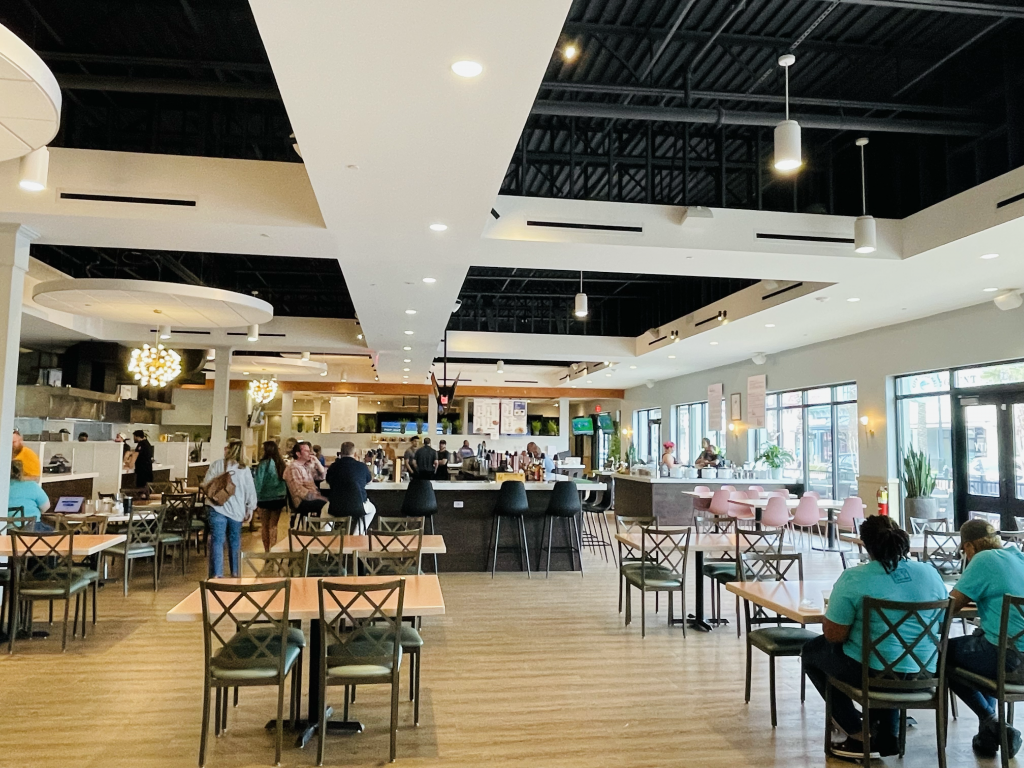 City Food Hall has 2 Top Golf Swing Suites that make this new space a very cool place to hang out with friends. Reservations for the suites are available. 
City Food Hall Eateries:
Likkle Jamdung – Jamaican
Macho Taco – Mexican-Inspired Soul Food
Pluma Chicken Co. – 25-hour brined Chicken Sandwiches 
Nanbu Too – Japanese with a Southern flair
Zaitoun – Middle Eastern
Birdies Nourished Kitchen – Healthy takes on traditional Southern fare
PB&J Bakery and Cafe – Health forward cafe – unique and nostalgic
Poke Loa – Fresh fish daily poke bowls 
City Food Hall Bar – local bears, expansive wine list, cocktails, and more
Website:https://www.cityfoodhall.com/destin
Facebook: City Food Hall Destin 
Location: 4237 Legendary Dr. H100, Destin in the Destin Commons.
Hours of Operation: Daily 11 A.M. – 9 P.M. 
Phone: (850) 296-7229
Let us know if you check City Food Hall out! What were your thoughts? Favorite must-trys? We look forward to hearing from you!
Ta-Ra!